Scottish Universities Setting Lower Tuition Fees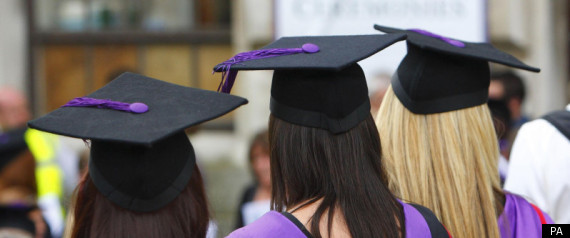 More Scottish universities have set fees below the maximum level of £9,000 per year for students from elsewhere in the UK.
Tuition fees for students from England, Wales and Northern Ireland attending the University of Stirling will be £6,750 per year from 2012. 
The move brings the cost of studying a four-year degree course to £27,000 but the institution said some students could qualify for direct entry into their second year and complete their studies in three years.
It will also introduce a new range of bursaries and scholarships for both Scottish students and those from the rest of the UK (RUK).
Professor Gerry McCormac, the University of Stirling's principal and vice-chancellor, said: "It is worth emphasising that these costs are not incurred up front. Like other Scottish universities, Stirling remains free at the point of entry - with students repaying the fees when they enter employment and have an income exceeding £21,000 a year."
Queen Margaret University in Edinburgh also announced it would set fees of £6,750 per year for RUK students. Again, those who qualify to enter directly into the second year of the degree programme will be able to do so.
Professor Petra Wend, principal and vice-chancellor, said 19% of the institution's students came from England, Wales and Northern Ireland, and made a "significant contribution" to the university.
Scottish Education Secretary Michael Russell said in June that universities would be able to increase fees up to £9,000, prompted by the UK Government's decision to raise the cap on fees south of the border. Legislation must be passed at the Scottish Parliament before any university decisions on fees can be rubber-stamped.
Robin Parker, president of the National Union of Students Scotland, said the latest announcements "failed" students from disadvantaged backgrounds.
"Degrees in Scotland are the most expensive in the UK for students from England, Wales and Northern Ireland. Principals were trusted to show restraint and they've clearly failed to do so," he said. "Why would you come to study in Scotland when you can go closer to home, for cheaper, and avoid an extra year of living costs?"