Strictly Come Dancing 2011: X Factor's Halloween Horror Show As Strictly Wins Ratings War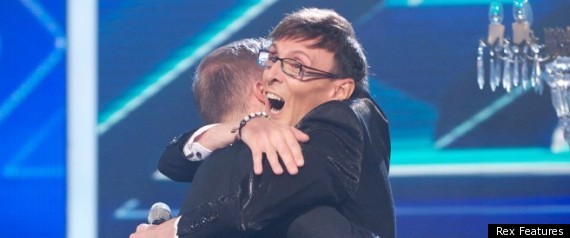 BBC's Strictly Come Dancing has landed its biggest blow against ITV1's X-Factor in the ratings war, according to new viewing figures.
The dance show beat Simon Cowell's failing talent show after X Factor lost 180,000 viewers bringing its total to 9.59 million.
Strictly Come Dancing added 700,000 viewers putting it at an average of 10.16 million viewers, reported Digital Spy.
The website, using ratings data from BARB, said Strictly's ratings boost meant that BBC One edged ITV1 in overall primetime audience share for the first time since this series of The X Factor began.
Losing the ratings battle is the lastest crisis to hit the apparently failing X Factor format.
Earlier in the week judge Kelly Rowland flew home to the US. On Saturday's show she was described as being unwell and was replaced by former winner Alexandra Burke.
According to Metro.co.uk, judge Gary Barlow blamed the unseasonably hot October weather for hitting the ratings.
'I don't think it's our problem. I think this ratings thing is just a way of people criticising the number one show. Last October it was freezing and I don't think anybody dared go out the house,' he is quoted by the Sunday Mirror as stating, he said.
THIS YEAR'S X FACTOR IN PICTURES BELOW

Loading Slideshow
Little Mix

Janet Devlin

Craig Colton

Kitty Brucknell

Frankie Cocozza

Sophie Habibis

Johnny Robinson

The Risk

2 Shoes

James Michael

Jonjo Kerr

Nu Vibe

Sami Brookes

Misha Bryan