David Cameron Scotland Visit: Police Clash With Protesters Outside Prime Minister's Hotel (PICTURES)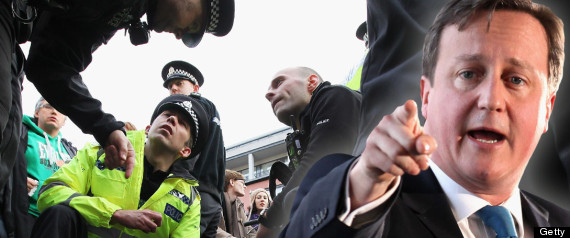 Police clashed with protesters outside the Apex Hotel where the prime minister gave a speech on Thursday.
Anti-cuts protesters were out in force in Grassmarket, Edinburgh, close to David Cameron's speech venue.
In his address, the PM vowed to fight for the union but was aware his party were not popular in Scotland.
"I know the Conservative Party isn't currently - how can I put this? - Scotland's most influential political movement," he said.
"I'm often reminded that I've been more successful in getting pandas to the zoo than Conservative MPs elected in Scotland.
"So, more than a little humility is called for when any contemporary Tory speaks in Scotland. In fact, some say it might be wiser not to speak at all."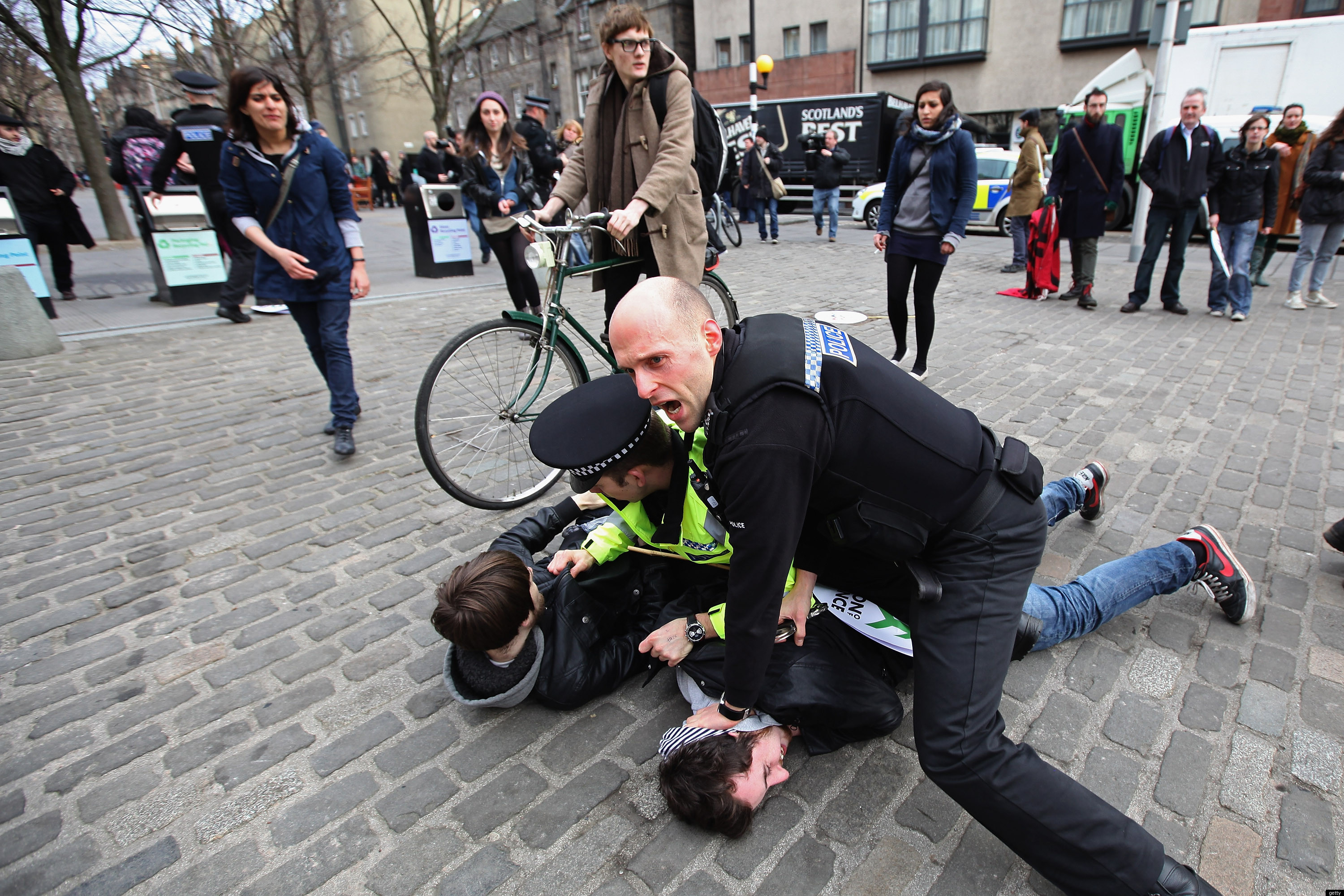 A spokesperson for Edinburgh police said: "David Cameron was visiting the area that day. We have no information in relation to any arrests."
The Apex hotel could not immediately be contacted for comment.