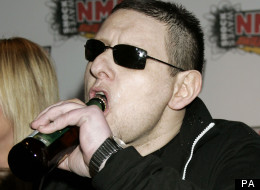 After a week of pasties and petrol it's hard to tell just which stories in the news could be April Fools today.
We were caught out by Francis Maude's latest plan, as revealed in The Independent On Sunday, to make bankers work from home during the Olympics.
But the paper's actual fool was news that the government are planning a hose pipe amnesty.
A snippet: People living in areas where the ban comes into force on Thursday are to be given the opportunity to surrender garden hoses at local police stations.
But we smelt a rat when The Sun brought us the news that Arsenal are launching a fragrance which smells like stadium the Emirates.
As for other papers, we're still unsure of the veracity of The Sunday Times' scoop that David Cameron is contributing to an Eton Old boys cookbook - but what about that driverless car?
Then there was new of a new 'green' tax on cool champagne in The Mail On Sunday ("A host of Facebook pages have been set up to oppose the measure. 'Tax Chavs, Not Champagne', purporting to have been created by the Bullyboy Club, the notorious Oxford drinking society for aristocrats, has attracted more than 800 'likes'") and The Observer's scoop that Shaun Ryder will advise the Conservative party on class. Our favourite showbiz fool was The Sunday Mirror's picnic in the park for David Walliams and Simon Cowell (complete with mocked up pics).
Last but not least of the papers, The Sunday Telegraph revealed plans for government to turn to reality TV to find someone to replace Steve Hilton.
Ministers have opened talks with broadcasters over a programme which will find a new Downing Street adviser prepared to "think outside the usual conventions", they reported.
Youtube also got in the act with an announcement the best videos on the site would be available on DVD:
As for us? Well you may have noticed PETA are planning to distribute new chicken translation devices...