Up to 12 people are confirmed dead after a man hurled a tear gas bomb and then opened fire during a midnight screening of Dark Knight Rises, near Denver, Colorado.
A 24-year-old man - named by US media as James Holmes - was arrested in a car park nearby and is in custody. He was reportedly armed with a rifle and two handguns and told police he had explosives at his home, which has been surrounded by a SWAT team.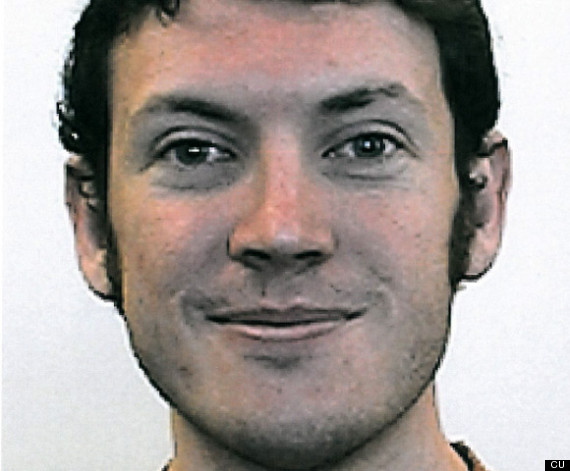 James Holmes is suspected of opening fire and killing 12 people at a cinema
Witnesses said the shooter was wearing a "Bane-style" gas mask and body armour during the attack. A bomb disposal squad is at the scene examining a Hyundai in the cinema's car park for further explosive devices.
Justin Joseph, of Fox affiliate KDVR said the tear gas caused "mass panic" and that as people got up and tried to flee the theatre, they became "moving targets" as the gunman opened fire. 12 people have been confirmed dead in the attacks
Several children and babies were in the theatre and an 80-year-old is believed to have been shot dead at point blank range. A three-month old is among those being treated in hospital and a six-year-old is believed to be the youngest victim.
READ MORE:
Brenda Stuart of 850 KOA Radio told Sky News that the audience initially: "Thought the gunshots were part of the movie."
Paul Otermat saw the attack unfold, and told Sky News he saw a man in a black jacket and cap walk "pretty casually" to the middle of the screen.
He said: "I thought it was a publicity stunt at first. Then he threw tear gas at the crowd and started firing shots."
Mr Otermat said he managed to escape by crawling out behind seats when there was a pause in the shooting.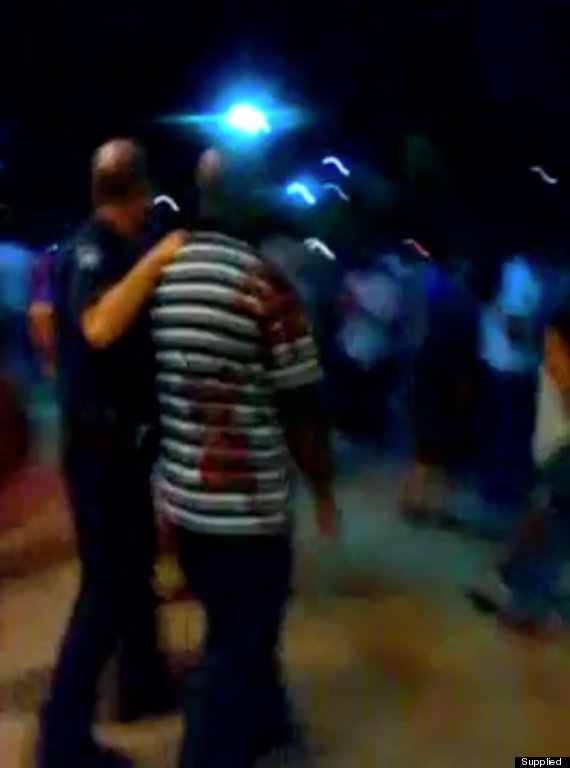 Dazed and bloodied, a man is helped out of the theatre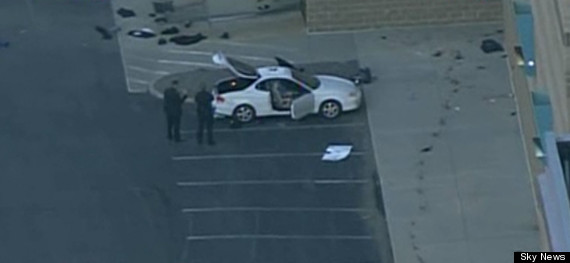 A car is examined car for explosives
"He was just picking people at random," Mr Otermat added.
Police officers from all local jurisdictions are at the scene, as are FBI agents. Fears the incident was linked to a terrorist attack have been dismissed, although the FBI is said to be considering raising the national security level.
He added: "We are committed to bringing whoever was responsible to justice, ensuring the safety of our people, and caring for those who have been wounded.
"As we do when confronted by moments of darkness and challenge, we must now come together as one American family."
There had been reports a manhunt was underway for a second attacker, but Dan Oates of the Aurora Police Department said there was only evidence of one gunman involved in the incident.
False speculation of a second attack taking place in an adjacent screening room was prompted when some of the bullets fired went through the walls of the theatre into a neighbouring one.

Emergency crews at the scene in Aurora, Denver, where 12 people have been killed at a Dark Knight Rises screening
Up to 50 people are feared injured and surrounding streets have been cordoned off.
Aurora is less than 20 miles from Columbine High School, where 13 people were killed in a shooting carried out by senior students Eric Harris and Dylan Klebold in 1999.
Are you at the scene? Send us your pictures of the Century 16 shooting ukpicturedesk@teamaol.com
SEE ALSO:
Batman Premiere Shooting At Century 16 Cinema
Eyewitness live Tweeting from the scene
Live Tweeting From Century 16
SUBSCRIBE TO & FOLLOW UK DAILY BRIEF