A quarter of elderly British people suffer from undiagnosed heart problems and miss out on simple heart treatments as a result, claim heart experts.
During a series of echocardiograms (heart scans), researchers from Newcastle University and the British Heart Foundation found over a quarter (26%) of people aged 87 to 89 are living with an undiagnosed heart condition.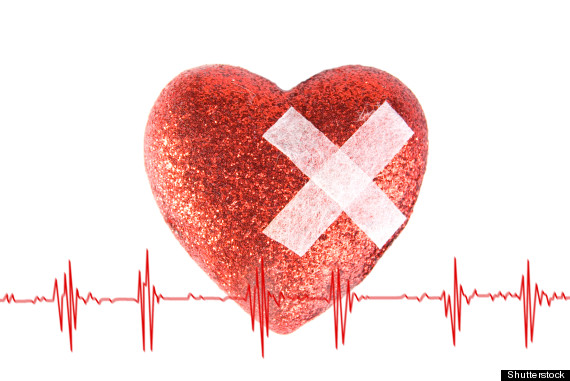 Scientists found that a quarter of elderly Brits have undiagnosed heart conditions
The most common heart condition is the impairment of left ventricular systolic function, which means the heart does not contract strongly enough and leaves sufferers breathless.
Scroll down to discover the heart attack signs you may be ignoring...
Researchers added that these conditions (if detected early enough) could be treated with simple, cost-effective treatments, such as beta-blockers or ACE inhibitors (a treatment commonly used for hypertension).
"We were surprised to discover just how many older people have heart problems. Many of these people could be treated with drugs that we know work, if their condition were recognised," said professor Bernard Keavney from the study, in a statement.
SEE ALSO:
Dr Joanna Collerton from Newcastle's Institute for Ageing and Health was also surprised by the findings and warns that more needs to be done for this "excluded generation".
"What we have discovered is that very many more people in this age group have heart problems compared to those in younger age groups so we need to think about more inclusive trials or trials focusing exclusively on older groups to ensure that as we face a growing older population we offer them the healthiest future," Collerton said in a statement.
Could This 'Switch' Repair Damaged Hearts?
Prof Keavney added that heart scans at home could be the answer to an earlier diagnosis.
"Our research suggests that it might be practical to offer people over 85, who are breathless, an echocardiogram at home, which would reveal these problems. Because this heart problem occurs so often at this age, home checks are likely to be cost-effective."
Could you spot the early warning signs of a heart attack? Take a look at the signals you're likely to ignore...
Loading Slideshow
Heart Attack Symptoms You're Likely To Ignore

Burning Pain In Abdomen

"A dull ache or burning sensation in the epigastrum (upper part of the abdomen). Not all pain typically occurs in the centre of the chest," explains Dr Sanjay Sharma. "The blockage in the heart could cause symptoms similar to indigestion (like fullness, bloating and problems swallowing). If these symptoms longer than two days, seek medical advice."

Aching Neck And Jaw

"Severe pain or pressure sensation around the jaw and neck only could be a sign," says Dr Sanjay Sharma. "If it starts off as a mild discomfort but gradually worsens, seek medical advice immediately."

Upper Back Pain

"Pain in the centre of the upper back is often mistaken for muscular pain, but could be a 'silent heart attack' symptom," says Dr. Sanjay Sharma. "If in doubt, speak to a medical professional as soon as possible."

Breathlessness

"Being suddenly short of breath, without any chest pain could be a sign of a herat attack - although it's more likely to occur in elderly people or diabetics. The chest pain could be due to the lack of oxygen to the heart muscle," says Dr Sanjay Sharma. "The breathlessness is often due to the fact that the heart is no longer pumping properly causing the lungs to fill up with fluid."

Dizziness And Sweating

Dizziness and sweating is a common sign," says Dr Sanjay Sharma. "The sweating is a normal reaction to severe pain and the loss of consciousness may be due to a drop in blood pressure the heart going into a very slow, or very fast electrical rhythm, due to the effects of lack of oxygen."

'Pulled Muscle'

"If chest pain spreads to your left or right arm, that could be another sign you're having a heart attack. We've heard from heart attack survivors who thought they'd pulled a muscle and waited until the following day before getting themselves to hospital," adds Ellen Mason, senior cardiac nurse from the British Heart Foundation.