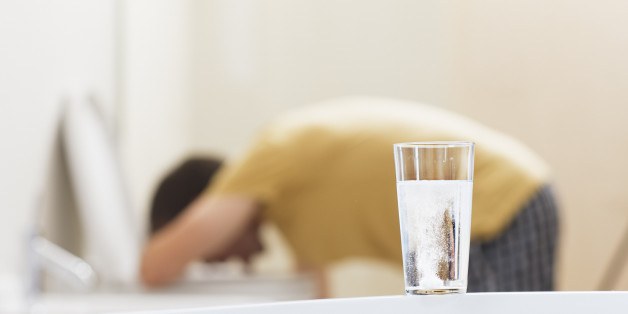 Oxbridge students were under the spotlight on Monday after their shenanigans were made public - but their antics seem blissfully innocent compared to initiation horror stories which have begun to emerge.
University's societies are notorious for putting freshers through their paces in order to be given the privilege of joining the team. Although most centre around getting drunk and having fun, some verge on the sadistic.
One student told The Huffington Post UK his friends were made to "eat their own vomit" as part of the rituals.
In 2010, York University fined its hockey club £200 after it made students drink a concoction of dog food, anchovies, raw eggs and goldfish.
"All socials and any aspects of them are entirely optional and alcohol is never an integral part. This has always been made clear."
Chris* a second-year student at university, plays rugby. He was treated to a similar rite when he joined the club, and although was told the challenges were not compulsory, it was made very clear it would affect his chances of getting on the team.
"A lot of the older boys told us if we didn't complete the initiation then we wouldn't make the team. If you did manage to make the team but refused the initiations, then you'd pretty much be ostracised. A couple of my friends decided to play for their subject teams rather than the university as they didn't have to do the initiations."
Another incident, this time at Northumbria University, saw freshers "systematically humiliated and degraded" after rugby initiations.
"There were other instances of [older] years being sick on freshers. Members were ordered to try and get with passing girls."
In 2003, 18-year-old Alex Doji of Staffordshire University, choked to death on his own vomit. At a university rugby club initiation ceremony, Alex was made to pick deflated balloons out of a tub of dog food, chilli and offal.
The National University of Students (NUS) has made very clear it condemns such university initiations.
"We are totally opposed to student initiations. They put students at serious risk and exclude students who don't want to take part in that binge-drinking culture."
In the wake of the freedom of information act published on Monday, which revealed some - comparably tame - Oxford and Cambridge incidents, we asked students for their horror stories.
*Chris asked for his real name to remain anonymous.
Initiation Horror Stories
SUBSCRIBE TO & FOLLOW UK DAILY BRIEF