The parents of a 30-year-old maths teacher who went missing a week ago with his 15-year-old pupil have tearfully begged their son to "come home" during a press conference.
Jim and Julie Forrest appeared alongside Sussex Police's Chief Inspector Jason Tingley, urging Jeremy to "please, please, get in touch".
In a quavering voice, Mr Forrest said: "Hi Megan, hi Jeremy, I hope this message reaches you and you are both okay.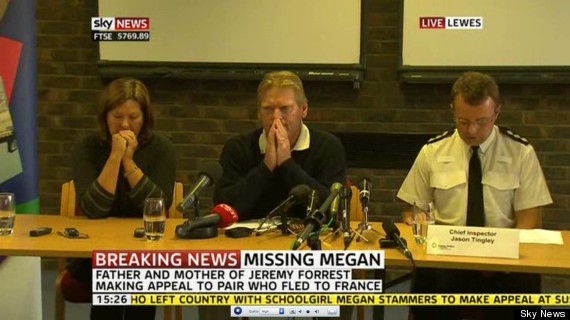 Jim and Julie Forrest appealed for their son Jeremy to come home during a press conference
"There are a lot of people back home that are desperate to hear from you.
"All I am asking is for one of you to make a call, send an email, so we know you are both safe.
"We are all here for you both. Please, please get in contact."
SEE ALSO:
It emerged today that a European arrest warrant has been issued for Forrest.
Ch Insp Tingley said: "This has probably not gone the way that Megan or Jeremy expected.
"Jeremy will be aware that he has questions to answer, and making contact with us is the best way he can do this.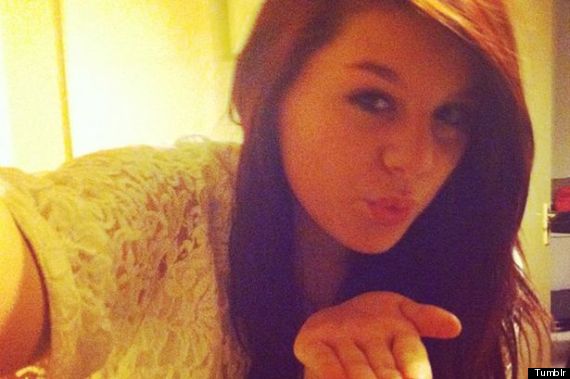 Missing: Megan Stammers blows a kiss to the camera
"As part of the process of working with the French authorities, we have secured an international letter of request and a European Arrest Warrant.
"These orders, which have been obtained with the help of the Crown Prosecution Service, enable us to work with the European authorities, and are in relation to an offence of child abduction. This means taking Megan without the consent of her parents.
"The full details of this warrant have been circulated to every EU country.
"When the pair are found in an EU country, Jeremy can be arrested and Megan will be taken into protection."
He said an officer from the Sussex force had gone to Paris to work with French police searching for the pair.
There had been earlier speculation the couple could now be in Spain, with the Serious Organised Crime Agency (SOCA) contacting counterparts in Madrid for help, The Telegraph reported.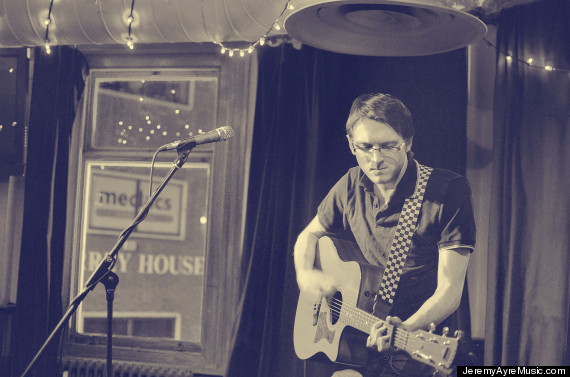 Jeremy Forrest, performing under the name "Jeremy Ayre"
France has open borders with Spain, as well as Germany, Italy, Belgium and Switzerland.
The last confirmed sighting of Stammers and Forrest - who taught maths at Bishop Bell C of E School in Eastbourne, East Sussex - was from CCTV cameras on board a Dover-to-Calais ferry at 9.30pm last Thursday.
The release of two images of the pair, arm in arm and holding hands, was intended to trigger a response from the public about their whereabouts.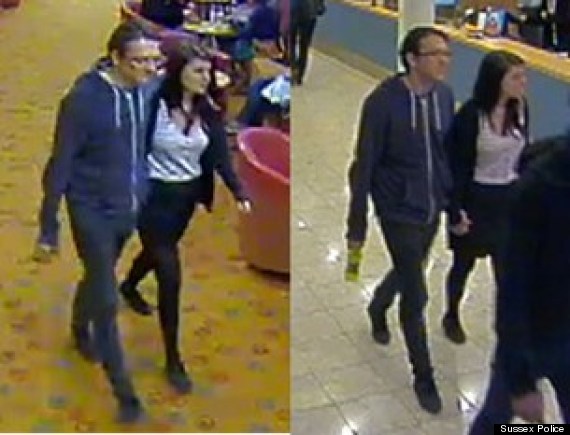 CCTV images from the Dover-to-Calais ferry revealed the pair holding hands
But there have been no further sightings, police have said.
The announcement comes amid confusion over how intensely the search is being carried out on the Continent, with reports claiming that French police are not actively looking and have not carried out standard credit card or mobile phone checks.
BBC News reported that Interpol was unable to confirm that it is working on the case.
Neither Megan nor Forrest has a profile on the crime agency's website under its "yellow notices" section which "help locate missing persons, often minors, or to help identify persons who are unable to identify themselves".
Nor is Forrest listed under the website's "red notices" - profiles used "to seek the location and arrest of wanted persons with a view to extradition or similar lawful action".
Loading Slideshow
http://jeremyayremusic.com/

Pixel 8000

Megan Stammers missing

Megan Stammers' mother Danielle Wilson and stepfather Martin Stammers speak to the media at Sussex Police Headquarters, Lewes, as they make an appeal for their missing teenager daughter to come home.

Megan Stammers missing

Megan Stammers' mother Danielle Wilson and stepfather Martin Stammers speak to the media at Sussex Police Headquarters, Lewes, as they make an appeal for their missing teenager daughter to come home.

Megan Stammers missing

Megan Stammers' mother Danielle Wilson and stepfather Martin Stammers speak to the media at Sussex Police Headquarters, Lewes, as they make an appeal for their missing teenager daughter to come home.

Megan Stammers missing

Megan Stammers' mother Danielle Wilson and stepfather Martin Stammers speak to the media at Sussex Police Headquarters, Lewes, as they make an appeal for their missing teenager daughter to come home.

Megan Stammers missing

Megan Stammers' mother Danielle Wilson and stepfather Martin Stammers speak to the media at Sussex Police Headquarters, Lewes, as they make an appeal for their missing teenager daughter to come home.

Megan Stammers missing

Megan Stammers' mother Danielle Wilson and stepfather Martin Stammers speak to the media at Sussex Police Headquarters, Lewes, as they make an appeal for their missing teenager daughter to come home.

Megan Stammers missing

Megan Stammers' mother Danielle Wilson and stepfather Martin Stammers speak to the media at Sussex Police Headquarters, Lewes, as they make an appeal for their missing teenager daughter to come home.

Megan Stammers missing

Megan Stammers' mother Danielle Wilson speaks to the media at Sussex Police Headquarters, Lewes, as she makes an appeal for her missing teenager daughter to come home.

Megan Stammers missing

Megan Stammers' stepfather Martin Stammers speaks to the media at Sussex Police Headquarters, Lewes, as he makes an appeal for his missing teenager daughter to come home.

Megan Stammers missing

Chief Inspector Jason Tingley speaks to the media at Sussex Police Headquarters, Lewes, as Megan Stammers's family made an appeal for their missing teenager daughter to return home.

Megan Stammers missing

Megan Stammers' stepfather Martin Stammers speaks to the media at Sussex Police Headquarters, Lewes, as he makes an appeal for his missing teenager daughter to come home.

Megan Stammers missing

Megan Stammers' mother Danielle Wilson and stepfather Martin Stammers speak to the media at Sussex Police Headquarters, Lewes, as they make an appeal for their missing teenager daughter to come home.

Megan Stammers missing

Megan Stammers' mother Danielle Wilson speaks to the media at Sussex Police Headquarters, Lewes, as she makes an appeal for her missing teenager daughter to come home.

Megan Stammers

Facebook

Megan's father Martin Stammers and wife Tracy (Facebook)
Related on HuffPost: