India has unveiled its first Playboy bunnies as it prepares to open its first club by the same brand.
The costumes have been keenly anticipated in the conservative country where the magazine is banned.
Neatly stepping around obscenity laws, demure was the name of the game with bunnies wearing sari-style wraps and corsets - though hints of cleavage and exposed midriffs were in evidence.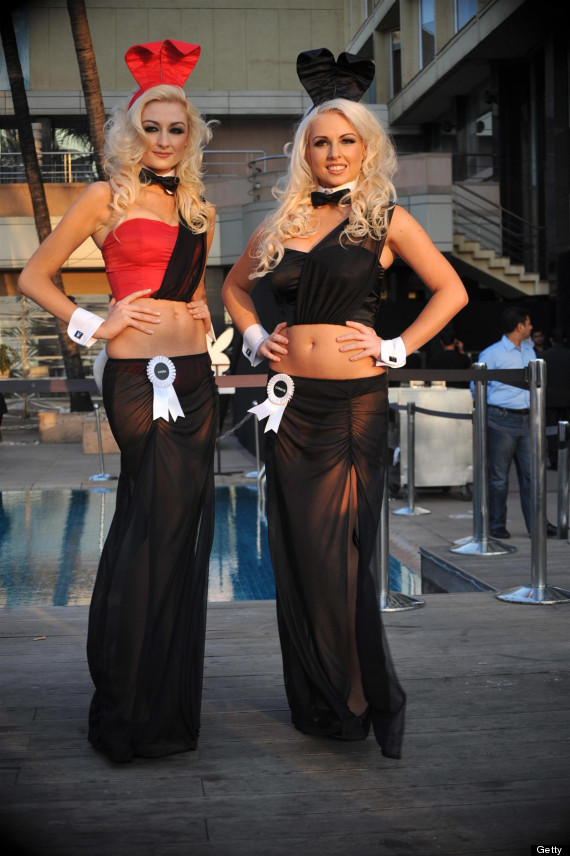 The Playboy Club launch in Mumbai, India
No nudity is allowed at the club, which is set to open on north Goa's Candolim Beach in January.
The 28-year-old graced the pages of the November edition after personally approaching Hefner.
Bollywood Life speculated that the starlet must have been left "fuming with anger" at the snub.
Referring to the new "well-covered" costumes, it added:
We guess the Playboy people didn't wish to see Sherlyn in this newly designed 'insipid' outfit, especially after capturing the babe in her natural glory. Perhaps that's why Sherlyn was snubbed at the party! Wink-wink!
Chopra expressed her own thoughts on the matter via Twitter: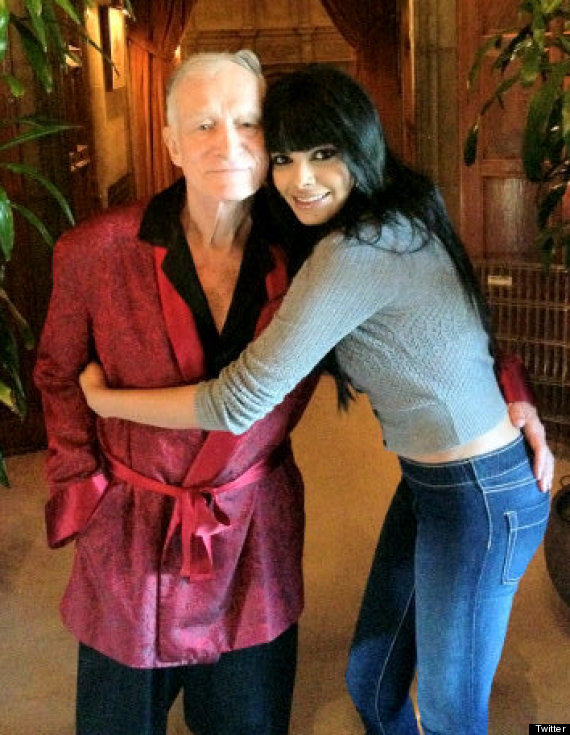 Cuddling up: Sherlyn Chopra and Hugh Hefner at the Playboy mansion earlier this year
"Of course we condemn it but we don't feel there is a connection really. It's just unfortunate timing really."
SEE ALSO:
India has strict censorship laws which ban material deemed "lascivious or appealing to prurient interests" and holding hands in public is frowned upon.
The Playboy Club through the years
SUBSCRIBE TO & FOLLOW UK DAILY BRIEF