We know that he's going to confess to doping - but what else will Lance Amstrong reveal in his interview with Oprah Winfrey? Tick the boxes/have a non-drug-enhanced drink every time Lance does one of the following...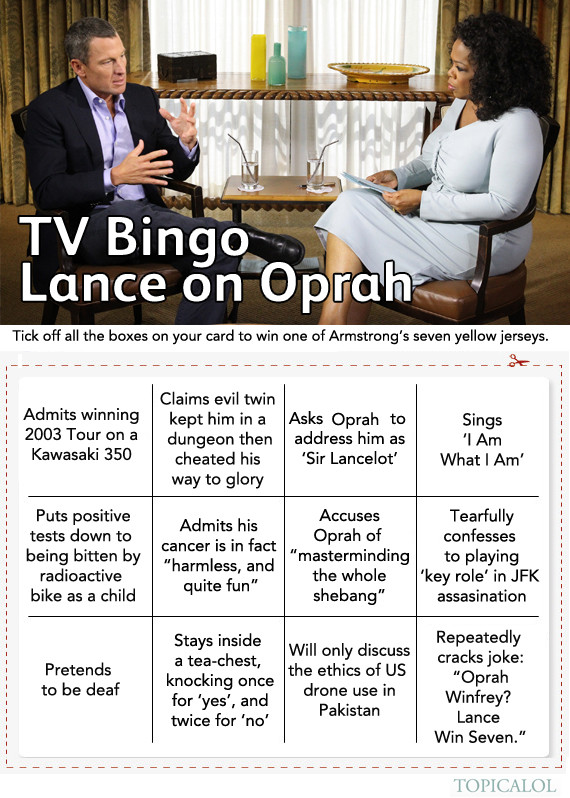 SUBSCRIBE AND FOLLOW
Get top stories and blog posts emailed to me each day. Newsletters may offer personalized content or advertisements.
Learn more