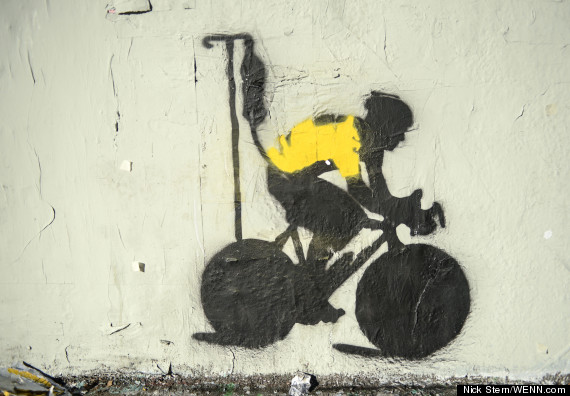 Appearing overnight in LA's fashionable Melrose Avenue area, it depicts a cyclist wearing a yellow jersey - the traditional garb of the Tour De France leader, which Armstrong 'won' seven times in a row - whilst attached to an IV drip.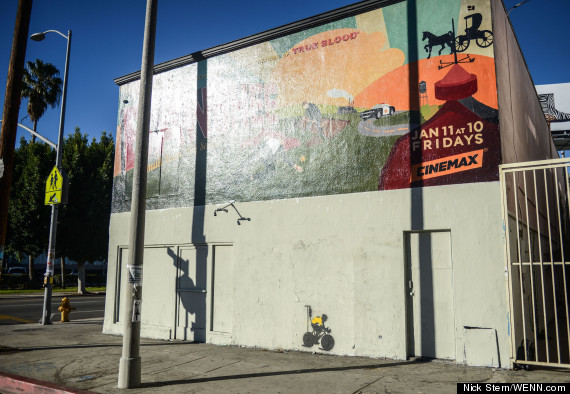 The stencil style and dry wit will make many people think of Banksy, but it has been confirmed to The Huffington Post by the artist's management that this is not the handiwork of the Bristolian.
SUBSCRIBE AND FOLLOW
Get top stories and blog posts emailed to me each day. Newsletters may offer personalized content or advertisements.
Learn more