UPDATE: Aspiring Glamour Model Thanks Taxpayer For Funding £4,800 NHS Boob Job... As She Poses Topless
An aspiring glamour model has had her breasts enlarged in an NHS operation.
Josie Cunningham had the £4,800 operation after telling doctors her flat chest was ruining her life.
She told The Sun her GP referred her for the operation and that she now hopes to be "the new Katie Price".
Scroll down for more pictures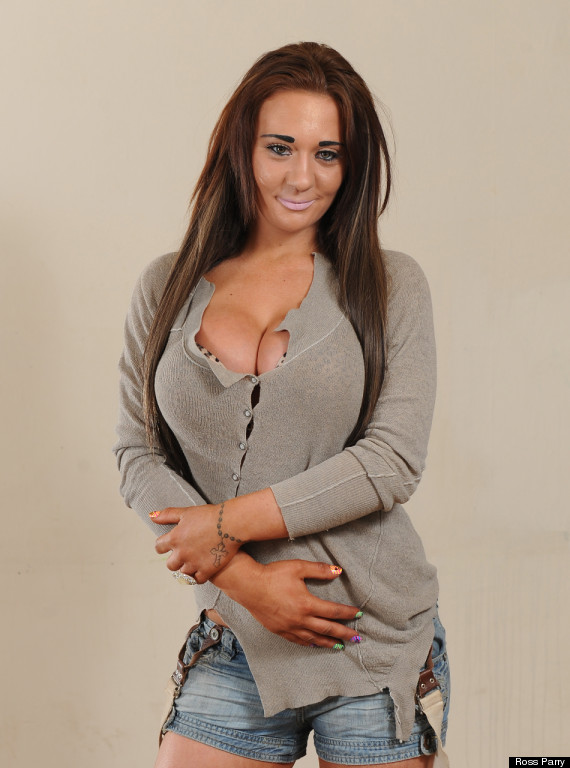 Josie Cunningham has had a £4,800 breast enlargement operation on the NHS
The 22-year-old had the surgery at St James's Hospital in Leeds in January.
Previously a size 32A, she revealed: "I could never go on holiday as I lived in terror of ever being seen in a bikini and could never set foot outside without a padded bra.
"The doctors said they'd never seen anything like it and believed me when I burst into tears and told them it was ruining my life."
Cunningham told ITV's Daybreak the surgeon had to give her 36DD implants just to achieve the appearance of a 36C - because a medical condition meant she had no breast tissue.
@GuessWhoMan

The Mystery Man
I'm disgusted that Josie Cunningham got 36DD boobs on the
#NHS
Take her to a Cancer ward & ask if it was money well spent.
@RockySingh

Harpender Singh
Josie Cunningham owns me a percentage of her model career profits after I invested in the enhancements.
#nhs
@lollybond2010

Lauren Ashley Bond
Makes me sick to think how so many peoples health issues have been pushed aside so that this
#JosieCunningham
could have implants.
#wrong
The mother-of-two is now preparing to launch a career in topless and swimsuit modelling.
A spokesman for the TaxPayers' Alliance, said: "This is a waste of NHS cash and taxpayers will be stunned that they have been landed with the bill.
"The NHS is there for people with serious medical needs, not as a means of helping wannabes who fancy a career in modelling.
SEE ALSO:
"NHS bosses must not allow the system to be manipulated by people wanting cosmetic surgery merely to enhance their career prospects."
According to the NHS, just over 10,000 women had breast implant surgery for cosmetic purposes.
Online literature says: "Most women who have breast implants pay to have the operation done privately; the NHS rarely funds cosmetic breast implant surgery."