Mother Chantal Marshall led the way by being first to have the surgery after delivering her ninth child.
The at-home psychic candidly explained: "My breasts had gone south and the nipples were pointing down."
But despite initially being pleased with the results, she claims the effects lasted only eight weeks, later leaving her with a chest which looked like "balls in socks".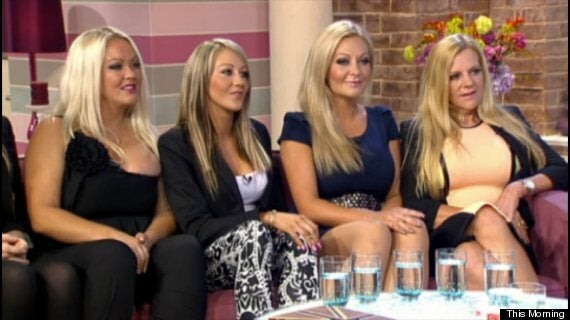 Left to right: Terri, Ripley, Emma and mother Chantal
"I couldn't believe it happened to me. It was a nightmare," the 53-year-old lamented.
Despite her mother's experience, daughter Emma, 30, was next to go under the knife – having set her sights on a career in glamour modelling and plumping up her front to a 32GG.
Next came 21-year-old Ripley, who went up to a 32DD, followed closely by Chantal's second, third and fourth stabs at achieving the perfect chest.
Now a 32GG, the matriarch admits while she hadn't meant to become as large as she did, she is "immensely happy" with the results. Of the corrections which took her up several sizes past her goal, she said: "I just think it was my present."
Scroll down for more pictures of the Marshall family
Meanwhile Terri, 26, a horse trainer who now sports 34HH silicone breasts, said she'd "probably go bigger".
Sporting braces on her teeth, the teenager told Eamonn: "I want people to take me seriously because I want a career when I'm older. People can be judgemental."
No sooner had her words left her mouth, her oldest sister Emma quickly piped up to say she was considering bottom implants.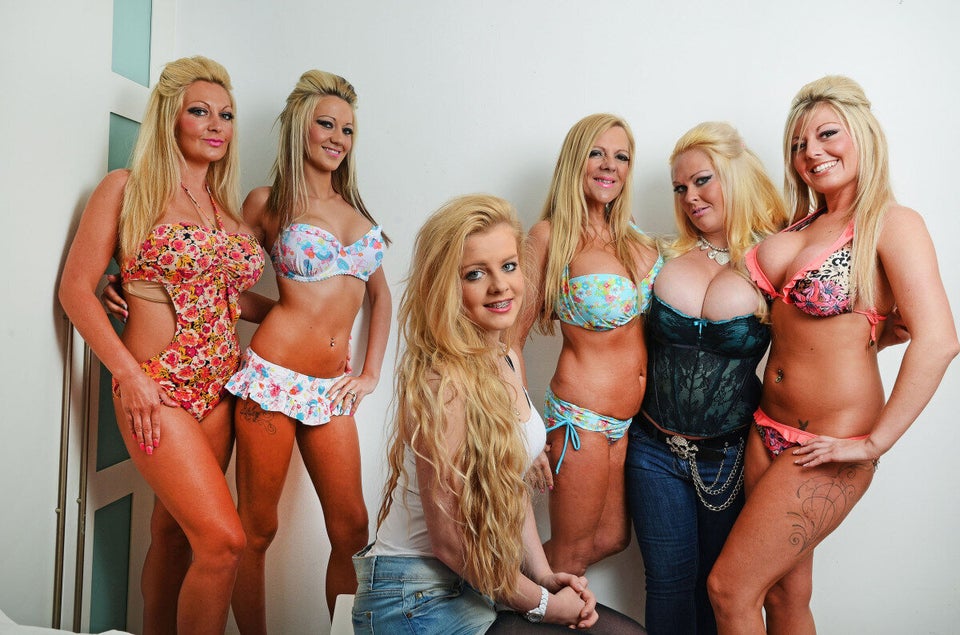 Britney Marshall Family