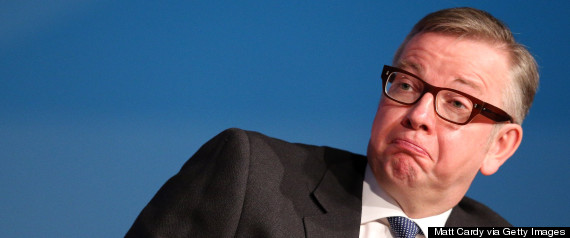 There was dancing in the streets! Or at least in the staff rooms.
And Twitter, naturally, had a field day. From pictures to one-liners, here were some of our favourite funny reactions to the news...
Pupils and staff react to news of Michael Gove's demotion.
Michael Gove is out. Brilliant. That'll teach him.
Michael Gove has been reshuffled out of the Education job and into the Proclaimers
I hope Michael Gove remembered to put his chair on his desk for the cleaner before he left.
Michael Gove's one remarkable achievement was to be the most unpopular minister in a cabinet that contained George Osborne and Jeremy Hunt.
Goodbye Michael Gove. I have only ever met two people that liked you: Alexander Armstrong and a woman who was setting up a free school.
Cabinet reshuffle predictions:
Jeremy Hunt - Potions
Michael Gove - Defence against the dark arts
Nick Clegg - Muggle studies
Michael Gove is highly qualified to be chief whip, as he owns an Indiana Jones DVD and once saw a lion tamer at the circus. #reshuffle
Ridiculous that Michael Gove has been moved from Education Secretary to Most Influential Artist in Black and Urban Music.
Michael Gove. Like Keith Joseph without the easy charm.
Now a 30 feet tall Michael Gove is rampaging through Central London. It looks like he's heading for the Shard.
That hissing sound you can hear is millions of teachers and parents breathing sigh of relief. #Gove
No. 10 confirms sacked Education Secretary Michael Gove will not be a full member of the Cabinet. So he's basically just a Supply Minister.
Michael Gove. You either loathe him or you hate him.
So Michael Gove is now the British equivalent of Frank Underwood? Well that's House of Cards ruined.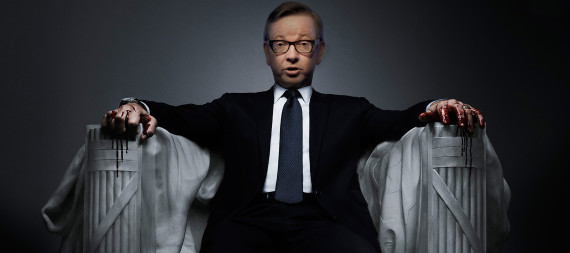 SEE ALSO:
Also on HuffPost:
22 Silly Pictures Of Michael Gove
SUBSCRIBE TO & FOLLOW UK COMEDY