But today - Saturday 25 April - will be marked as the day in which she lost it all.
For The Sun have exposed a scandal so horrifying there is no hope the public will ever forgive her...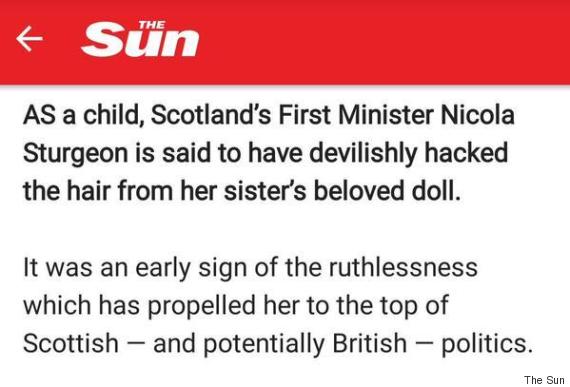 Just let that sink in a while.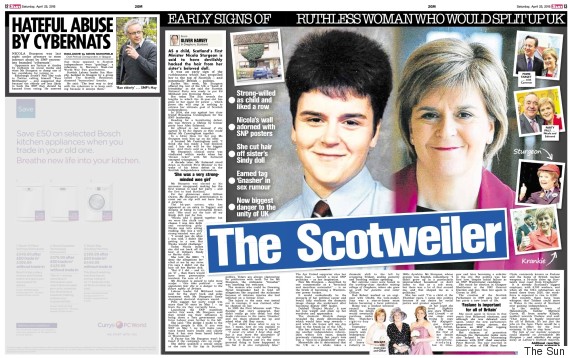 She cut the hair off her sister's doll.
Sturgeon's PR machine spun into action in a desperate attempt to deflect the hideous accusations.
For the record, I think my sister is misremembering. I'm sure it was a Sindy doll. #DollGate
Bit it was too late, the damage was already done.
Sturgeon was clearly hurt by the accusations and tried to express her remorse.
@LindaFSemple I'm not proud of it, Linda, but I've changed. My niece's dolls have never come to any harm. #DollGate
Needless to say the media took her apart. A bit like that doll...
So Nicola Sturgeon once did something that every child in possession of a doll has done - cut its hair - and this is now a story...#dollgate
Clearly such violent behaviour as a precursor to her brutal political tactics...
On the plus side, the shock revelations do appear to have prompted a lot of soul-searching amongst the UK population...
The Sun's worst ever political figures who abuse dolls.
1. Nicola Sturgeon
2. Doll Pot
3. Adollf Hitler
#Dollgate
I never had dolls. I did bad things to Gingerbread men. #DollGate
.@NicolaSturgeon, at age 5 I turned action figures' heads 360 degrees, foreshadowing my future of being a child a further 8 years. #dollgate
I used a razor blade from a pencil sharpener to give my Action Man extra scars #DollGate
My brother's Action Man once drove his tank into my Sindy's kitchen as his pretend tea wasn't ready. Early lesson in feminism. #dollgate
Please Nicola, just make it stop...

SUBSCRIBE TO & FOLLOW UK DAILY BRIEF