However, Conservatives are not the beneficiaries, of the slump, with David Cameron's party dropping one point to 33%. Instead, the Liberal Democrats received a boost, jumping three points to 10%, while Ukip put on one point to reach 18% -- just one point short of their best rating of the election campaign. The Scottish National Party was unchanged on 4% and Greens up a point to 4%.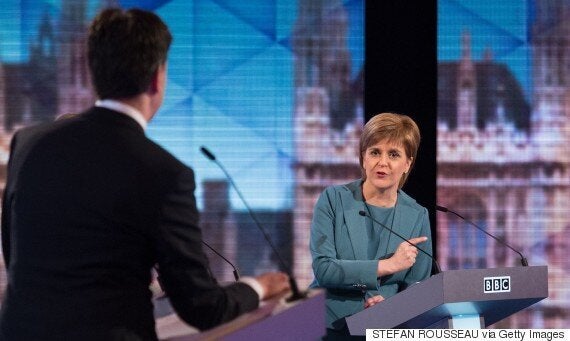 Labour Leader Ed Miliband (L) and Leader of the Scottish National Party Nicola Sturgeon (R) take part in the 'BBC Challengers' Election Debate' at Central Hall Westminster, in London on April 16, 2015
The polls strengthens the hand of SNP chief Nicola Sturgeon, who said on Thursday evening that her party would prop up a minority Labour administration even if Miliband's party ends up with 40 fewer MPs than the Conservatives after the General Election. Sturgeon said that if Cameron could not command a majority in the House of Commons dominated by "anti-Tory" parties then he will not be able to form a government, even if Conservatives are by far the largest single party.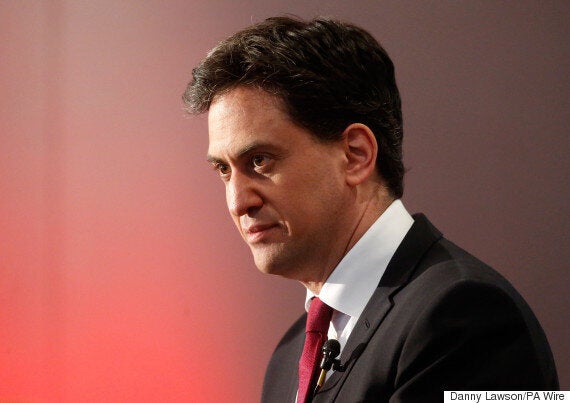 Miliband addresses the annual STUC conference at Ayr Racecourse
As expectations remained high of a hung Parliament with a contingent of as many as 50 SNP MPs after May 7, Sturgeon was asked on BBC2's Newsnight whether her party would be ready to prop up a Labour government if the party had fewer seats than the Conservatives. She replied: "Yes. Even if the Tories are the largest party, if there is an anti Tory majority, my offer to Labour is to work together to keep the Tories out."
Asked if this would remain her position even if Cameron had 30 more MPs than Miliband, she confirmed: "If there is an anti Tory majority, yes, that's what I've been saying all along - I'm not sure why there's any confusion about it - that we would work with Labour to stop the Tories getting into Downing Street." And if the margin was as wide as 40 MPs, she said: "If they can't command a majority they can't be a government, that's the basic rule of how governments are formed I'd have thought."
Below are some pictures of 'cool Ed Miliband':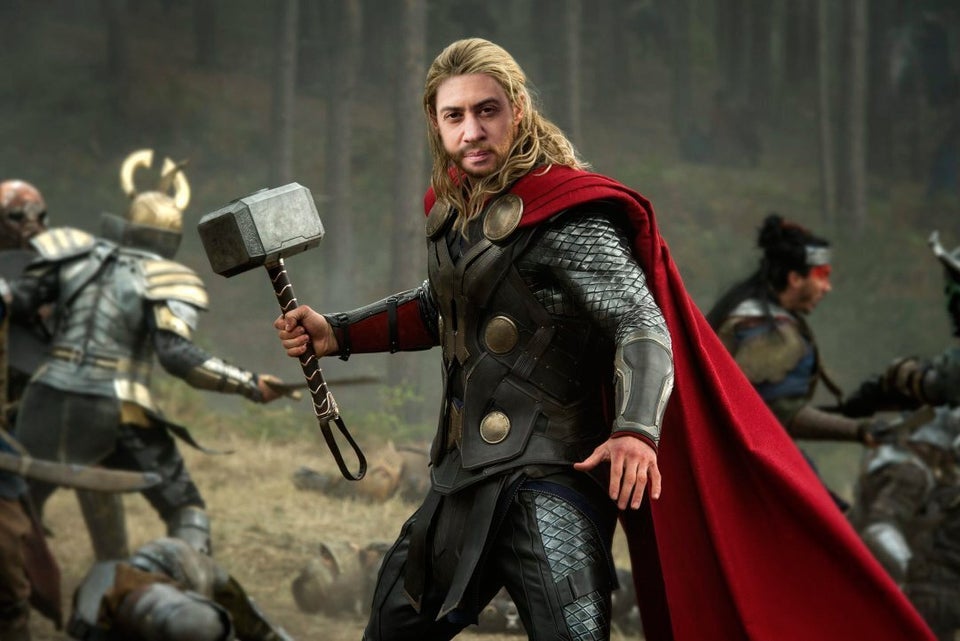 Cool Ed Miliband
Related