On Thursday, a statement was issued in which the country said the "issue" was not being considered and that no discussions had taken place with the German government.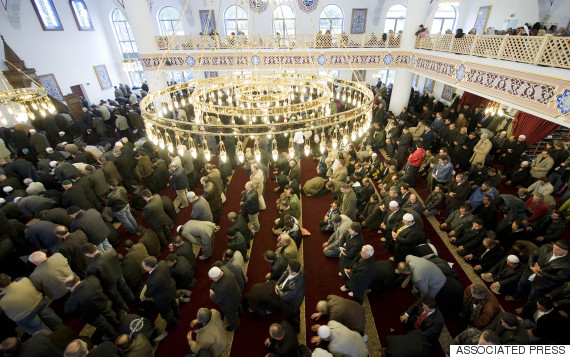 Muslims praying in a Mosque in Germany. Saudi Arabia denies offering to build 200 mosques
Ambassador Osama Ahmed Nugali, head of the media department at the Ministry of Foreign Affairs, said: "The Kingdom of Saudi Arabia as the Custodian of Two Holy Mosques and the birthplace of Islam is committed to supporting Muslim communities around the world.
"Building mosques in other countries is arranged in close coordination with the governments of those countries in order to facilitate the ability of Muslim citizens and residents to practice their faith."
In response to reports that Saudi Arabia is planning to build 200 mosques in Germany, Ambassador Nugali said: "This issue is not under consideration and no discussions have taken place with the German government about it.
"Therefore, the reports are without basis or truth."
Reports emerged that the wealthy Arab state offered to build the mosques in Germany, which is expecting to take in 800,000 refugees this year.
The reports were widely covered by international media and condemned by Richard Dawkins, who brandished it "either a sick joke or sick insult to German generosity".
The 74-year-old atheist and author said that the only thing that could be "more useless to refugees in Germany than 200 mosques" was 201 mosques.
Is this some kind of sick joke? It's certainly sick, but I'm horribly afraid it might not be a joke. https://t.co/6Z7sDLZerz
Could anything be more useless to the refugees in Germany than 200 mosques? (Answer, 201 mosques). http://t.co/j0h4XHQZsF .
Last month, Germany's interior minister announced that the country was expecting the arrival of as many as 800,000 refugees this year - four times as many as 2014.
SEE ALSO:
Also on the Huffington Post UK:
Numbers That Show There's Much More To Do To Help Syrian Refugees
SUBSCRIBE TO & FOLLOW UK DAILY BRIEF