People are inviting Saudi Arabia to sue them after the state reportedly threatened legal action against someone who compared its imminent execution of a Palestinian poet to the actions of Islamic State.
The country's justice ministry would "sue the person who described ... the sentencing of a man to death for apostasy as being 'ISIS-like'," a source within the ministry told the pro-government newspaperAl-Riyadh.
"Questioning the fairness of the courts is to question the justice of the Kingdom and its judicial system based on Islamic law, which guarantees rights and ensures human dignity," the source said.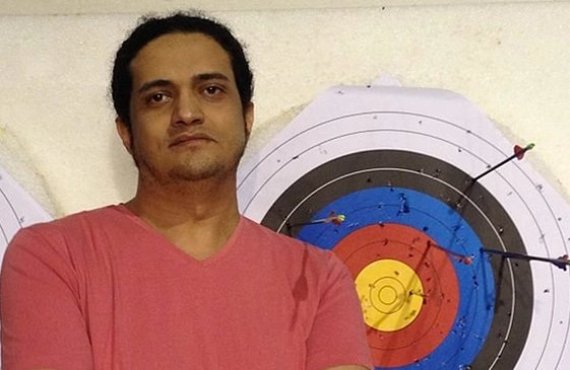 Ashraf Fayadh is facing execution for apostasy
Last Friday, a court in Saudi Arabia sentenced Palestinian poet Ashraf Fayadh to death for apostasy - abandoning his Muslim faith - according to Human Rights Watch.
The person who sent the supposedly libellous tweet has not been identified.
The threat has not prevented people from challenging the Saudi government, with many comparing similarities between the Kingdom and IS, also known as Isis or Isil.
Saudi Arabia, please sue me.I will be in Leb next week for extradition. "Saudi Arabia to sue anyone who compares their justice syst to Isis"
Yeah. Go ahead. Sue me Saudi Arabia. You and your stupid rules suck. Go whack some #ISIS assholes instead. https://t.co/RbFSheZC6E
Saudi-Arabia, your death sentence of Ashraf Fayadh is ISIS-like. Now bring it on, sue me.
Saudi Arabia decision to execute poet makes it no different than ISIS. #Sue Me.
I just want to say the Saudi Arabia's justice system is ISIS like,in light of their recent statement that they will sue people that tweet it
Others are using the hashtag #SueMeSaudi.
Saudi Arabia says it will sue anyone comparing their use of the death penalty for 'apostates' to ISIS. I do. #SueMeSaudi
Saudi Arabia doesn't think that beheading someone for apostasy is like Islamic State beheading people. I do! #SueMeSaudi!
Saudi is indistinguishable from ISIS. To say otherwise is ludicrous! #SueMeSaudi
Saudi regime worse than isis because they've been butchering people & exporting terrorism for decades #SueMeSaudi
Fayadh, 35, denies the charges, claiming that another man made false accusations to the country's religious police following a personal dispute.
"Regardless of what Fayadh said or didn't say, Saudi Arabia should stop arresting people for their personal beliefs," said Sarah Leah Whitson, HRW's Middle East director.
"The fact that Ashraf Fayadh is facing the prospect of being beheaded only adds to the outrageousness of this court ruling."
SEE ALSO:
"Saudi Arabia's macabre spike in executions this year, coupled with the secretive and arbitrary nature of court decisions and executions in the kingdom, leave us no option but to take these latest warning signs very seriously," said James Lynch, Deputy Director of the Middle East and North Africa Programme at Amnesty International.
"These executions must not go ahead and Saudi Arabia must lift the veil of secrecy around its death penalty cases, as part of a fundamental overhaul of its criminal justice system."
UN experts, the European Parliament, along with human rights groups have urged Saudi Arabia not to execute Al-Nimr.
Foreign Secretary Philip Hammond has publicly stated he does "not expect [Ali] al-Nimr to be executed".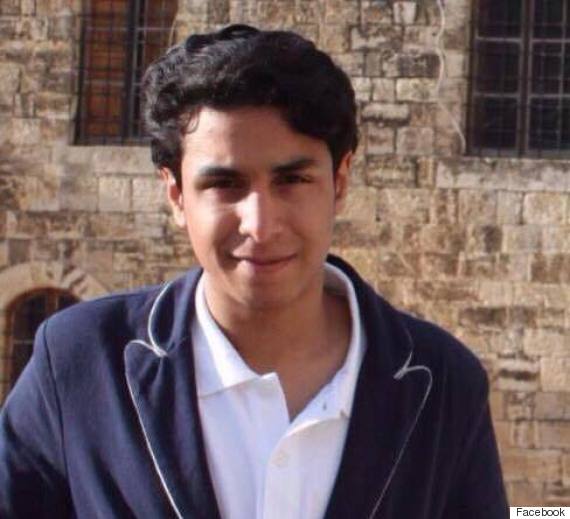 Ali Mohammed al-Nimr is believed to be one of those who will be executed among more than 50 'terrorists'
Saudi Arabia has been criticised repeatedly for its punishments. Not only have their actions received international condemnation, but their actions have frequently been compared to that of the terrorist group.
Nonetheless, Saudi Arabia has been forced to defend its human rights record a huge number of times.
In an interview with NBC News earlier this year, Interior Ministry spokesman Major General Mansour al-Turki said that "the difference is clear" as "ISIS has no legitimate way to decide to decide to kill people".
He said: "When we do it in Saudi Arabia we do it as a decision made by a court."
He added: "The killing is a decision, I mean it is not based on arbitrary choices, to kill this and not to kill this."
SUBSCRIBE TO & FOLLOW UK DAILY BRIEF