Ballet dancers may appear light as a feather as they sashay across the stage, but beneath their tutus and tights they have bodies to rival the world's strongest athletes.
To showcase the skill and dedication of the people behind the art, photographer Rick Guest takes a look at what it really takes to be a successful dancer in his new photo series 'What Lies Beneath'.
"I've been photographing dancers for the last half dozen years or so, and the inspiration for this series is completely the dancers themselves," Guest tells HuffPost UK Lifestyle.
"The ballet is all about presenting this veneer of a fourth wall, and the dancer's performance on stage seeks to completely conceal the effort that is required to achieve such physical prowess; they fly and spin and all the while convey only the emotion that the scene requires."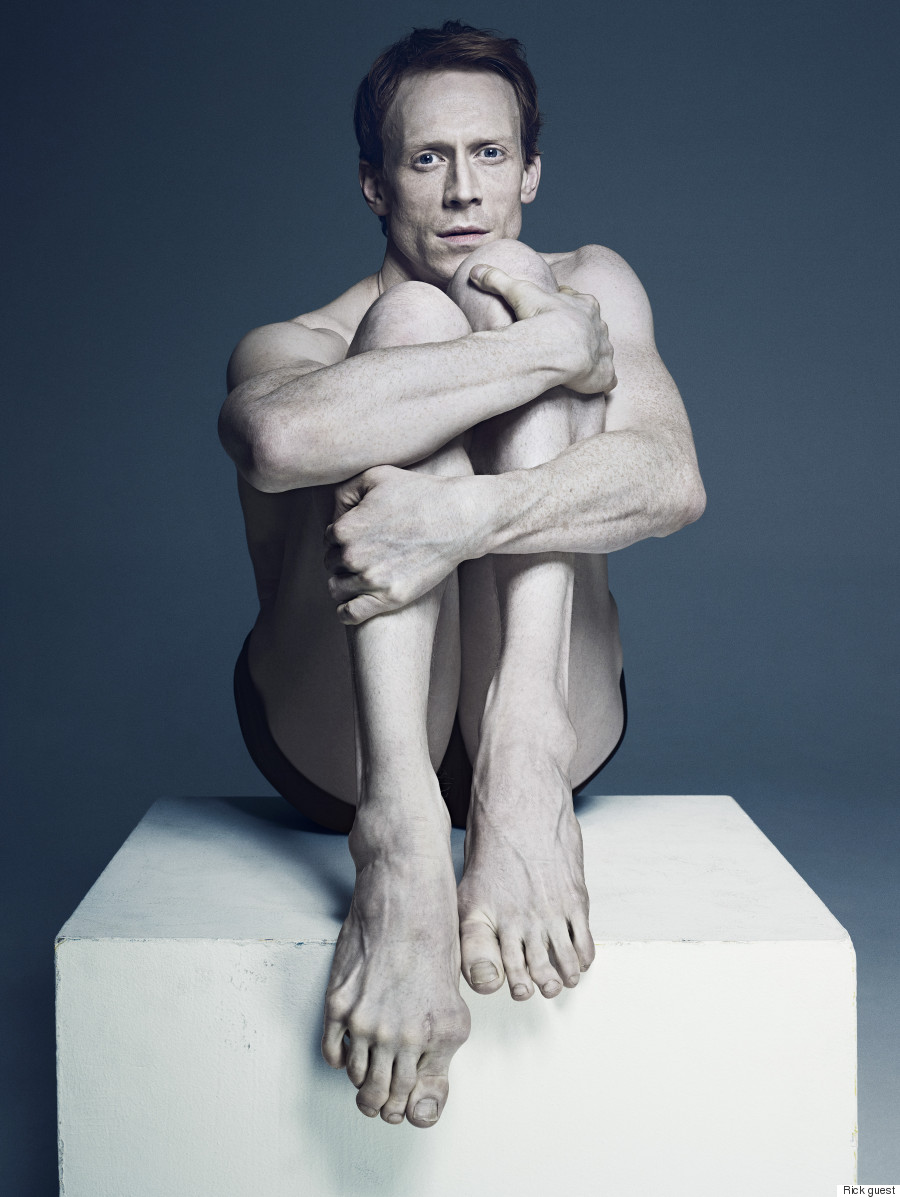 Ed Watson
Guest photographed dancers from some of the world's most prestigious companies for the project, including the English National Ballet, the Royal Ballet, The Dresden Semperoper, Wayne McGregor | Random Dance, the Richard Alston Company and the Royal Danish Ballet.
"I'm not one who really likes to see behind the curtain, but I think that it enhances the viewing of any performance to know what they must endure to make that performance appear effortless," Guest says.
"I hope that any viewer of this series of photographs finds a deeper appreciation of the dancers spirit, their strength and sacrifice, their power and their pain.
"Many of the photographs in the exhibition are larger than life, as this is very much how I feel about them metaphorically."
Check out some of the photos below, book tickets to see the 'What Lies Beneath' exhibition or order a copy of Rick Guest's latest book.
Olivia Cowley

Rick Guest

Eric Underwood

Rick Guest

Sarah Lamb

Rick Guest

Steven McRae

Rick Guest

Ed Watson

Rick Guest

Tamara Rojo

Rick Guest

Ed Watson

Rick Guest

Melissa Hamilton

Rick Guest

Sergei Polunin

Rick Guest

Zenaida Yanowsky

Rick Guest

Louis McMiller

Rick Guest

Marianela Nunez

Rick Guest

Eric Underwood

Rick Guest
'What Lies Beneath' runs at the Hospital Club Gallery from the 22nd to the 31st of January from 11am-6pm daily and is free and open to the public.
Ballet Dancers Changing the Landscape
Misty Copeland became the third African American female soloist at the American Ballet Theater back in 2007. Since then, she's spoken openly about racism in the dance world. "[Ballet is] such a traditional and historic art form that people are afraid to change it," she said in an interview with New York Magazine. "But I think it has to if it's going to last in the world we live in today. It's hard to change someone's ideas when they might not even really consciously know that they're being racist, or have racist ideas, just because ballet has been this way for hundreds of years." Her new Under Armor ad has been making waves online, effectively conveying a contemporary interpretation of what it means to be a ballerina.

Yuan Yuan Tan is a principal dancer with the San Francisco Ballet. In the late 1990s she became the youngest principal in the company's history and the first Chinese dancer to be promoted to that level.

Shannon Harkins was 13 years old when The Washington Post called her "the face of African American ballet dancers' struggles." At that time, she was the only African American girl at Level 7 at the Washington School of Ballet -- the highest pre-professional level.

Desmond Richardson is the co-founder and co-artistic director of Complexions Contemporary Ballet, a company that seeks to reinvent dance by creating an open environment that embraces multicultural forms of movement. Richardson also performed as a principal dancer at the Alvin Ailey American Dance Theater for seven years.

While Natalia Osipova may look like the stereotypical image of a ballerina, her viewpoints express anything but. "I am not interested in sporting diamond tiaras on stage, or having my point shoes cooked and eaten by my fans," she explained to The Spectator this year. "Ballet has evolved and the ballerina figure with it. The world around us offers new challenges, new stimuli and new opportunities, and I believe that it is the responsibility of every artist to be constantly ready to respond to these. There is simply no reason, nor time, to perpetuate century-old clichés, such as the remote, semi-divine figure of the 19th-century ballet star." Osipova's attitude eschews the celebrity of a glamorous field, and we can't help but love her progressive tone.

Chehon Wespi-Tschopp became America's Favorite Dancer back on "So You Think You Can Dance" Season 9. Being the first male contestant to identify first and foremost as a ballet dancer, he brought the art form into the realm of mainstream television.

Born in Cuba, former ABT star José Manuel Carreño is the Artistic Director at the Ballet San Jose. After dancing as the Prince in "Swan Lake" as his final performance, he ventured from New York City to Northern California to lead the financially-troubled company.

Wendy Whelan has become something of a figurehead for veteran dancers, advocating for financial support and career services for ballet icons nearing retirement. "We are not supported federally at all once we leave the ballet. There is no support whatsoever, financially or insurance wise for dancers in the United States." After 30 years at the New York City Ballet, the principal dancer will bid her adieu this October, with plans to continue dancing with the likes of Edward Watson and the folks at Manhattan's City Center.

Cassa Pancho is the founder of Ballet Black, a company devoted to inspiring opportunities for "dancers and students of black and Asian descent." "All through ballet school I was really aware of the lack of black people around me," she explained to The Guardian. "So for my dissertation I thought I would interview black women working in ballet and see what they had to say –- but I couldn't find a single black woman working in ballet, and that really stunned me. When I graduated, I decided, very naively, to do something about it myself." You can read more about Cira Robinson, Damien Johnson and Sayaka Ichikawa -- all senior artists at Ballet Black -- here. (Photo of the company by Bill Cooper.)

Cuban-born Carlos Acosta, a principal guest artist at The Royal Ballet, has spoken openly about the lack of representation in ballet. "The percentage of classical black ballet dancers around the world is sadly minimal, which is quite embarrassing," Acosta has said. "In most companies, when a talented black dancer is chosen as a member, they don't know how to cast them properly. Still, there is this mentality, especially with directors, that a black ballerina in the middle of a flock of white swans would somehow alter the harmony."

Sylvie Guillem made a name for herself after leaving the Paris Opera Ballet to become an international freelance ballerina. Now in her late 40s, the woman bold enough to appear on the cover of French Vogue nude and without makeup (long before the makeup-free selfie craze) is happily bursting through barriers between the modern dance world and ballet with works like "6000 Miles Away."

Tokyo-born Shiori Kase is a soloist with the English National Ballet who recently wowed critics in the London staging of the "psycho-thriller" ballet, "Coppélia."

Sierra Leone-born Michaela DePrince spent her early years in an orphanage after her father was killed during the civil war in her country. After being adopted by an American family and entering the world of ballet, she was told at the age of eight that America wasn't "ready for a black girl ballerina." Despite her challenging childhood, she's gone on to win a position in ABT's preprofessional division and the Dutch National Junior Company.