The last show of the series came live from Disney World in Florida and Dec ended up giving us all a cheeky glimpse of him in his tighty whiteys.
It was all part of the final Ant vs Dec challenge, which saw the Geordie duo encased in giant balloons.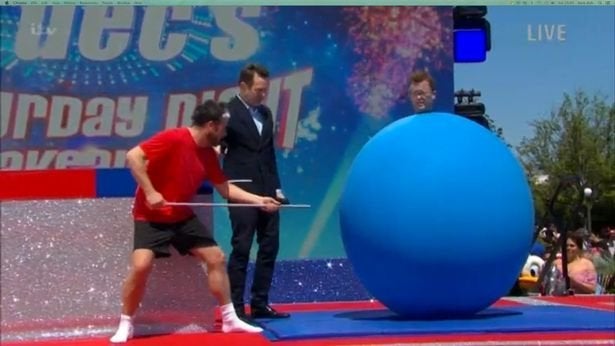 As they answered questions, a huge needle got closer to popping them when they gave a correct answer.
Ultimately, a very hot and bothered Dec lost out, leaving it to his presenting partner to pop his balloon.
Cue Dec standing on stage with his shorts round his ankles.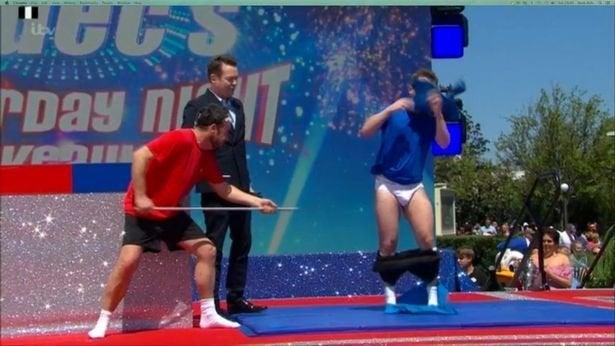 Elsewhere on the show, the lads were reunited with their old 'SM:TV' pal, Cat Deeley.
Since presenting the ITV Saturday morning show with Ant and Dec, Cat's gone on to crack America.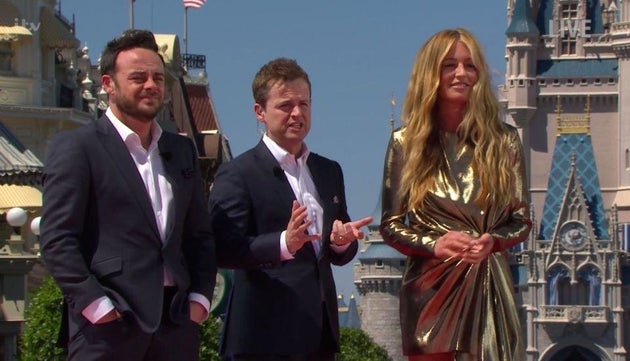 During Saturday's show, Cat was unveiled as Mask Face, in the 'Missing Crown Jewels' series.
She then appeared on stage with the Ant and Dec, when Ant asked her about the possibility of a 'SM:TV' reunion to celebrate the show's 20th anniversary..
"Would we be rubbish now?" Cat asked, before Dec joked: "We were rubbish then!"
Then Cat gave us all the news we wanted. "Ok let's do it!" she said.
"I think it would be a great idea. It's been 20 years," she told PA.
"I think it's about time, isn't it, for all those with a mis-spent youth?
"It would be great and really fun. If we can all get back together at the same time, at the same place, let's recreate the magic."
Ant and Dec's Best Pranks
SUBSCRIBE TO & FOLLOW UK ENTERTAINMENT