1) The Great Repeal Bill Could Lead To A Great Parliament Showdown.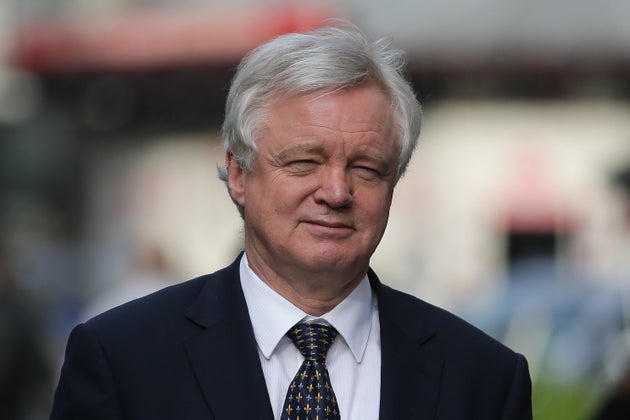 The Government's much anticipated Repeal Bill was published today (the 'Great' has been dropped due to austerity - or parliamentary rules).
The repeal in question applies to the 1972 European Communities Act, which took the UK into Europe when Ted Heath was Prime Minister.
Taking that particular Act off the statute books is not particularly controversial, but the other parts of the Repeal Bill will dial up Theresa May's headache another couple of notches.
The Government plans to copy and paste all European law into UK law in order to ensure legal continuity immediately after Brexit.
However, due to the sheer number of laws to be transferred, the Government is proposing giving itself extra powers to make changes without consulting MPs.
This measure - known as Henry VIII powers - is one of the many aspects of the Bill which Labour is uncomfortable with.
2) Someone Needs To Remind Boris Johnson He's Foreign Secretary
In a charity football match in 2006, Boris Johnson ran headfirst into a retired German footballer in an apparent attempt to win the ball.
His skill at engaging with our European neighbours, have, if anything, become more inelegant since.
In the Commons this week the Foreign Secretary decided to throw away the Government line that it was indeed preparing for leaving the EU on World Trade Organisation terms.
"There is no plan for no deal, because we're going to get a great deal," Johnson announced.
t also goes directly against what a senior member of the Brexit department told ma last week, that planning is taking place and there are actually concerns that work will be misinterpreted as the Government favouring no deal as opposed to preparing for all outcomes.
It wasn't just the 'no deal' line from Johnson that caused a commotion.
While Johnson's comments may generate laughter in the Commons, it is hardly the language of a diplomat - and that, after all, is what Boris Johnson is supposed to be.
The patience of Tory backbenchers is already wearing thin when it comes to Johnson, and a CCHQ staffer told me in the immediate aftermath of the election many in head office were less than impressed with his behaviour.
3) Jeremy Corbyn Is Trolling Theresa May Over Her Election Campaign Warnings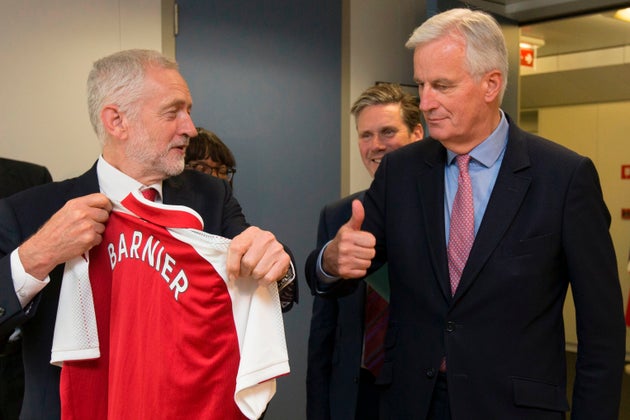 Do you remember during the election when Theresa May warned that if she lost just six seats then Jeremy Corbyn would be negotiating Brexit?
It seems the Labour leader is holding her to her word.
Corbyn popped across to Brussels on Thursday to meet with Michel Barnier.
The meeting lasted around two hours, and Corbyn was joined by Diane Abbott and Kier Starmer as he tried to demonstrate he was a Prime Minister-in-waiting should the Tories government collapse.
For some reason, Corbyn presented Barnier with a personalised Arsenal shirt (which this Spurs fan considers the most offensive gift imaginable), while the Frenchman responded by handing over a vintage poster of the Savoie region.
On the substantive issue of Brexit, Corbyn said after the meeting he had repeated his unilateral offer on EU citizens rights, and that he wanted a Brexit that would protect jobs.
A few months ago the thought of Corbyn and Barnier meeting for a chat about Brexit would have been fanciful bordering on the comedic.
Now, it is simply prudence.
But while Corbyn and his top team may be all smiles during a jolly to Europe, back at home the issue of what Labour's actual position is on Brexit continues to vex and perplex pundits.
Determined not to make it easy for Corbyn to pretend he is anti-Brexit on one hand whilst backing the Tories desire to leave the Single Market and customs union on the other is Chuka Umunna.
He also had a pop at Emily Thornberry for accusing him of "virtue signalling" with his recent Brexit amendment that provoked frontbench sackings.
4) Again, I Don't Remember Cancer Treatments Being Under Threat On The Side Of Boris's Bus.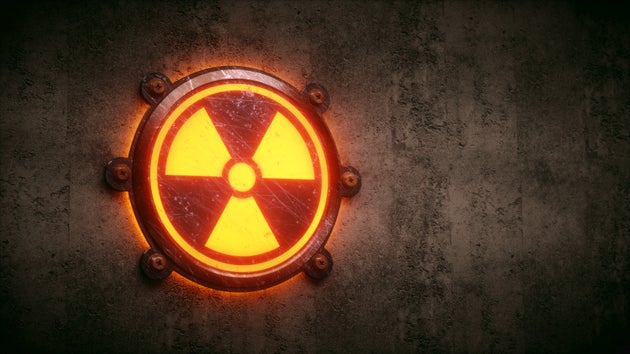 As the UK begins detangling itself from the EU, various threads which no one has paid attention to for years are beginning to be pulled.
The European Atomic Community, Euratom, is one such thread. The watchdog overlooks nuclear safety and research across the continent, and is not technically part of the European Union.
However, as it is overseen by the European Court of Justice - which Theresa May has vowed to pull out of completely - it means the UK will be leaving Euratom as part of Brexit.
Many in the nuclear industry have expressed concern over this, worrying that the movement of nuclear fuel and even medical isotopes across the UK border could be at threat.
The Royal College of Radiologists warned that half a million scans a year are carried out using imported radioisotopes, meaning thousands of patients could be affected.
Labour's Rachel Reeves and former Tory Cabinet Minister Ed Vaizey signaled their concerns at the weekend, and there is a sense that Conservative MPs are willing to threaten the Government with defeat over the issue.
Standing in for Theresa May at PMQs on Wednesday, Damian Green claimed importing medical isotopes is not subject to Euratom licensing requirements and cancer patients were victims of "scaremongering".
The BBC reported on Thursday evening that the UK would try to get associate membership of Euratom, but the chairman of the UK Atomic Energy Authority Roger Cashmore warned such an arrangement would cost as least as much money as the UK pays now.
The campaign director of the Vote Leave campaign branded those in Government in favour of leaving Euratom as "morons", but having looked through Vote Leave's Twitter feed and what's left of its website, I can't find any evidence of Cummings calling for the UK to remain in the body during the referendum.
It's almost as if his broad brush campaign focused on giving dubious sums to the NHS and stoking up fear of 76 million Turks coming to Britain ignored some of the more nuanced aspects of the UK's membership of the EU.
Don't Get Angry, Get Blogging…
At HuffPost we love a good blog, and here are the finest Brexit-penned entries from this week. Have a read, and if any of them provoke an urge in you to speak your brain, send a blog to ukblogteam@huffingtonpost.com and you could find yourself in this very newsletter.
SUBSCRIBE TO & FOLLOW UK POLITICS