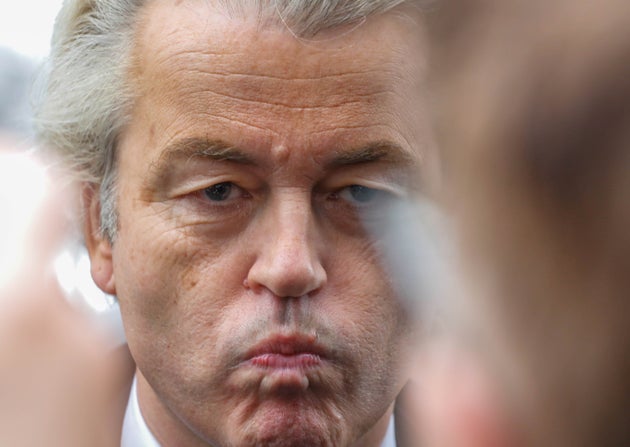 The march of the Far-Right in Europe appears to have been halted in its tracks as Netherlands' main exit poll indicated Geert Wilders' Party for Freedom (PVV) was easily defeated.
The Ipsos poll suggested Prime Minister Mark Rutte's liberal party has won the Dutch elections, with his party gaining 31 of the 150 seats in the lower house of parliament, compared to 19 seats for 3 other parties, including that of Wilders.
For Wilders, the poll was a test whether his fiery nationalist rhetoric caught the imagination of the population.
Even if he increased his total in the legislature from 15 to 19, it would be a disappointment since he was seeking to become the biggest party, and it would be below the party's 2010 total.
But without the final results in, Wilders had already tweeted: "Rutte has not seen the last of me."
Victorious Rutte said his win over the firebrand stopped the "wrong sort of populism" in its tracks.
Weeks or months of coalition talks are expected to follow. There were 28 parties on the ballot paper and 13 parties are set to win seats. 
Some polls had put the Party for Freedom neck-and-neck with the People's Party for Freedom and Democracy (VVD).
Many commentators viewed the Dutch elections through the prism of the rise in anti-Establishment sentiment that fuelled Brexit and swept Donald Trump to power in the US.
Wilders said after Trump's shock win: "Politics will never be the same again. What happened in America can happen in Europe and the Netherlands as well."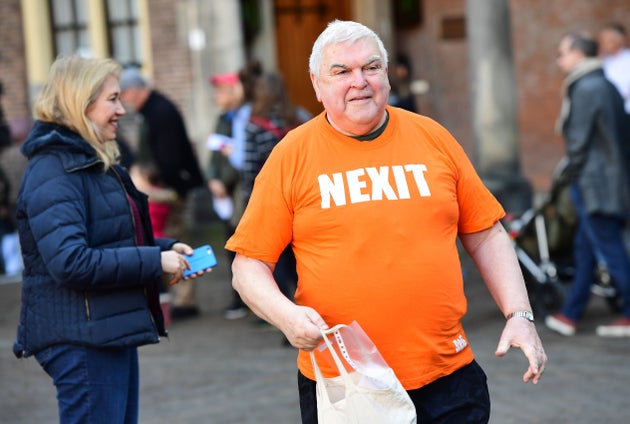 A Wilders victory would have further boosted the fortunes of populists across Europe.
Both Rutte and Wilders had defined Wednesday's Dutch parliamentary election as a litmus test for populism in Europe, where France and Germany also face crucial contests in the months ahead.
According to the party's previous policy document (PDF), it supports the prohibition of Islamic and kosher slaughter, the closure of Islamic schools and even taxes on (or the banning) of Islamic headscarves.
The Party for Freedom has also advocated leaving the EU, abandoning the Euro currency and an ending support for green technologies.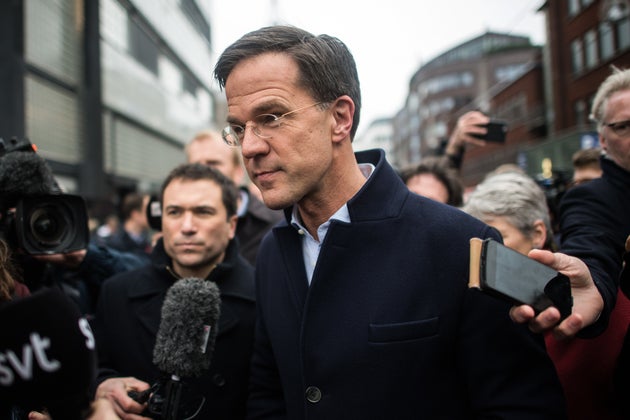 Addressing an election night gathering of supporters in the Hague, Rutte said "the Netherlands said 'Whoa! Stop!' to the wrong kind of populism" after Britain voted to leave the European Union and the United States elected Donald Trump as president,
Rutte, who is now poised for a third term as prime minister, said: "We want to stick to the course we have - safe and stable and prosperous."
The exit poll showed Jesse Klaver has led his Green Left party to a historic victory, turning it into the largest party on the left wing of Dutch politics for the first time.
According to the Ipsos exit poll, the Greens leapt from four seats to 16 in parliament after a strong campaign by the charismatic Klaver, who invites comparisons to Canadian Prime Minister Justin Trudeau.
SUBSCRIBE TO & FOLLOW UK DAILY BRIEF