If there's one thing we can rely on, it's that the weather cannot be relied upon at all.
But as we near the end of March, the latest Met Office three month outlook now reflects that above average temperatures are more probable, as are drier than average conditions.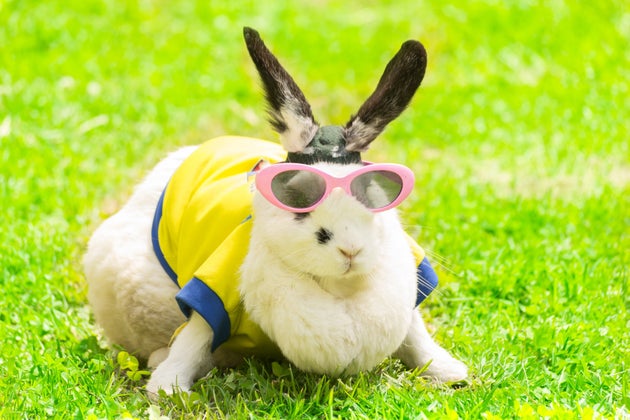 It cites an increase in the chances of an anticyclonic influence in April, thus increasing the likelihood of warmer-than-average temperatures as a result of more frequent sunny spells and winds from the south.
Met Office climate scientist Jeff Knight said the threat of the expected polar vortex wound down over the course of the month. He added: "In the end, it had a bit of a weakening and so that didn't actually come through as a very strong feature."
In fact the bookies at William Hill are so optimistic about a balmy Easter Sunday on 16 April, they have set odds of 6-1on the weekend beating the previous record of 27.8C in 2011.
Spokesman Joe Crilly said: "Our White Christmas betting was a blowout as it became clear very early that it wasn't going to snow on Christmas Day but the betting for the hottest ever Easter is really warming up now and the odds look as if they are only going one way."
If an Easter is early, there is a chance some parts of the country will get snow, the later it is the better the weather will be. The coldest Easter on record was 31 March 2013, when temperatures dropped to -12C in Braemar in the Scottish Highlands.
Easter in 1983 was the snowiest, with Scotland, the Midlands and Kent getting up to 10cm of snow.
SUBSCRIBE TO & FOLLOW UK DAILY BRIEF