On Friday the new President blocked refugees from Syria and six other Muslim-majority countries from entering the US.
The move has sparked a backlash across the US, with thousands of demonstrators gathering at airports to protest the ban.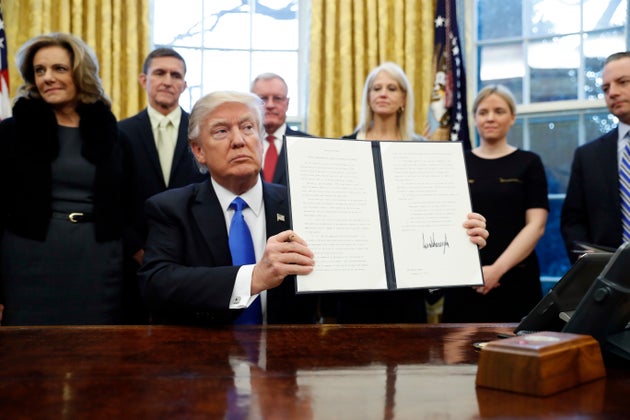 Yet there are those who are rejoicing the US President's latest move. 
Dr David Duke, founder of the Knights of the Ku Klux Klan (KKKK), described 2017 as the "greatest year ever" after Trump signed the executive order.
It is not the first time Duke has praised the Trump. After the billionaire's election to the White House in November, Duke tweeted: "Make no mistake about it, our people have played a huge role in electing Trump."
He celebrated Trump's victory, calling it "one of the most exciting nights of my life."
Duke joined the KKK in 1967 and founded the Knights of the Ku Klux Klan in the 1970s.
The 66-year-old is a former one-term Republican Louisiana State Representative.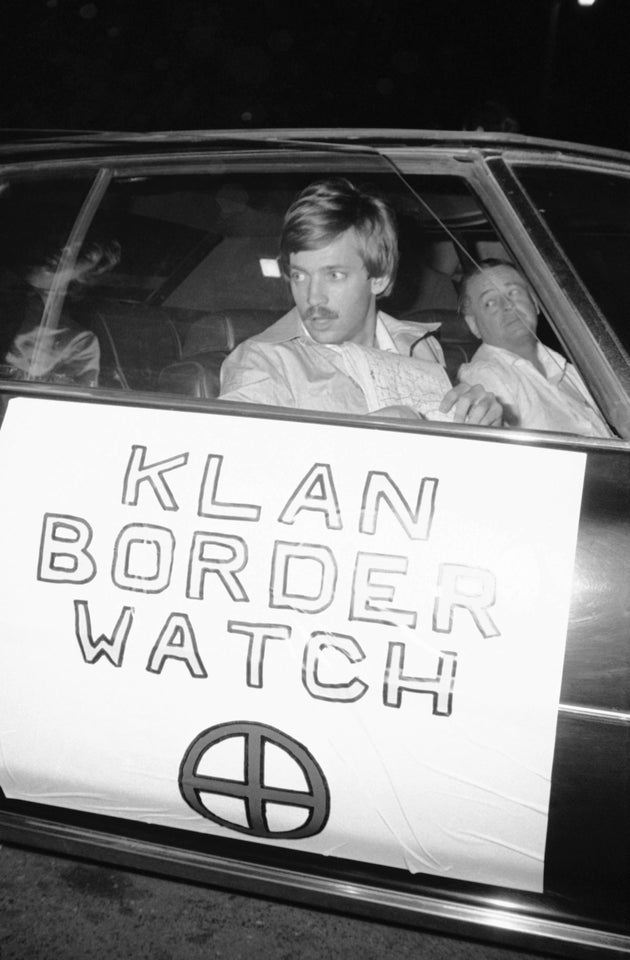 Duke was heavily criticised on social media for his celebratory tweet.
It is not the first time the white supremist group has come out in favour of Trump.
Under the banner "Make America Great Again," the entire front page of the paper's November issue was devoted to a lengthy defence of Trump's message.
But thousands of people across the US were quick to distance themselves from Trump's latest policy, with demonstrators chanting at airports on Saturday: "No Trump, no KKK, no fascist USA."
The other countries affected by the ban are Iraq, Iran, Libya, Somalia, Sudan, and Yemen.
The British Prime Minister said she does "not agree" with the executive order and said she will make representations if it hits Britons, a statement from Downing Street said.
May had failed to publicly condemned the US President's order, dodging questions on the issue three times during a press conference in Turkey earlier on Saturday.
She finally said: "The United States is responsible for United States policy on refugees. The UK is responsible for UK policy on refugees."
SUBSCRIBE TO & FOLLOW UK DAILY BRIEF