Labour's 500,000-strong membership can win the party the next general election, Jeremy Corbyn will say - one day after thousands of supporters were excluded from voting in the leadership contest.
Corbyn is due to tell a Milton Keynes rally that Labour's largest membership in decades will help the party be "at the heart of every community and win the next general election".
The Conservatives won last year's general election by nearly 2 million votes.
In what may be seen as an attempt to reassure the 130,000 members excluded from voting in the leadership contest after a Court of Appeal ruling on Friday, Corbyn will tell supporters they will be "a major part of our plan for government".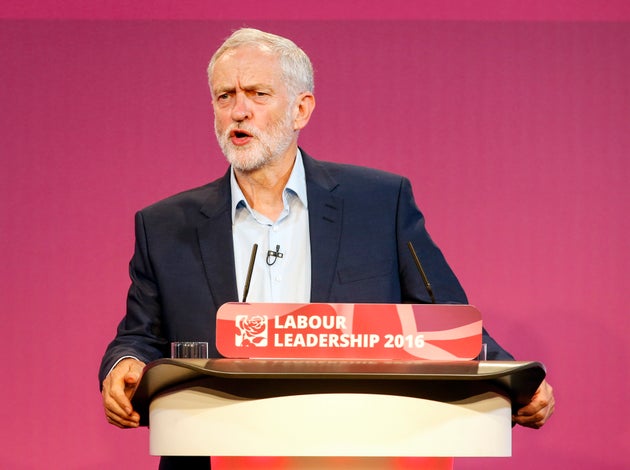 At the court, Labour's ruling body won its bid to overturn a High Court decision that had paved the way for around 130,000 supporters who signed up from January to take part in the contest.
Many of the members affected are believed to back Corbyn rather than his rival Owen Smith and the leader's campaign team reacted with fury at the court's decision.
Shadow chancellor John McDonnell accused Labour's ruling National Executive Committee (NEC) of using a "grubby little device" to "undermine democracy", while a spokesman for the campaign described the judgment as "the wrong decision - both legally and democratically".
As Corbyn's team analyse what the ruling means for his leadership bid, the leader will say: "We are using this leadership contest to demonstrate the new and innovative methods the Labour Party will use to run our general election campaign in order to win back seats like Milton Keynes North and South.
"Using our mass membership we can organise within communities and communicate with voters in a more effective way than ever before.
"With over half a million members, Labour can be at the heart of every community in Britain and win the next general election. That movement contains new energy, new ideas and it's a major part of our plan for government.
"During this campaign I am putting forward my case for how the next Labour government under my leadership will rebuild and transform Britain, to ensure no one and nowhere is left behind."
The case, which intensified the civil war in the Labour Party, was brought by five new members who were excluded from the leadership contest after the NEC decided members would not be able to vote unless they had at least six months' continuous membership from January 12 up to July 12 - the "freeze date".
The High Court on Monday ruled they had been unlawfully "frozen out" but that decision was overturned by the appeal court.
The five have been refused permission to appeal to the Supreme Court but can still ask its justices directly to consider their case.
David Goldstone QC, who had represented the five, indicated in court that steps had already been taken which could lead to a hearing next Tuesday.
NEC chairman Paddy Lillis insisted the party had been right to launch an appeal because the original decision had "wide-ranging implications for the party and the authority of our governing body".
Lawyers for the five - Christine Evangelou, the Rev Edward Leir, Hannah Fordham, Chris Granger and "FM", a teenage member - had argued that the NEC had no power under the rules to retrospectively freeze a full member's ability to vote in leadership elections.
SUBSCRIBE AND FOLLOW
Get top stories and blog posts emailed to me each day. Newsletters may offer personalized content or advertisements.
Learn more