The 'Late, Late Show' TV host didn't waste any time in masterminding a brilliant - and genuinely hilarious - send-up of the incident, which sees him dressed as Emma Stone's 'La La Land' character Mia.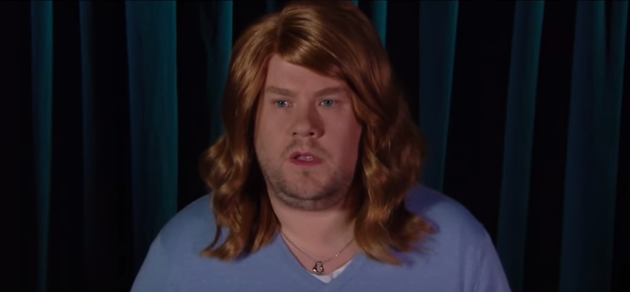 In his version of Mia's make-or-break audition, the character responds to the casting director's request for a simple story with a musical retelling of the Academy Awards incident, in which he sings: "Was this a mix-up, a conspiracy, a fix-up or was Warren Beatty just blind?
"Here's to the ones who lose. God, I need so much booze!"
Quite frankly, it's nothing short of genius.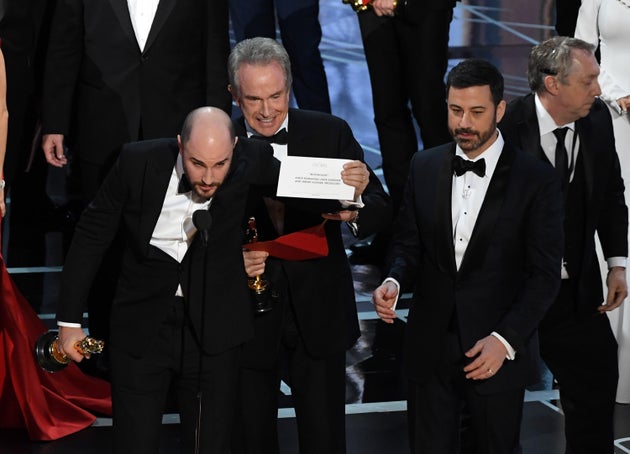 "It was chugging along, and then all of a sudden out of nowhere it turned into one of those Maury Povich paternity test shows," he explained. "It was the weirdest TV finale since 'Lost'.
"In retrospect, we know that what happened was he was confused so he handed it to Faye and let her read it out. In other words, Clyde threw Bonnie under the bus."
Watch James's sketch above.
Oscars 2017: All The Pictures From Inside The Ceremony
SUBSCRIBE TO & FOLLOW UK ENTERTAINMENT