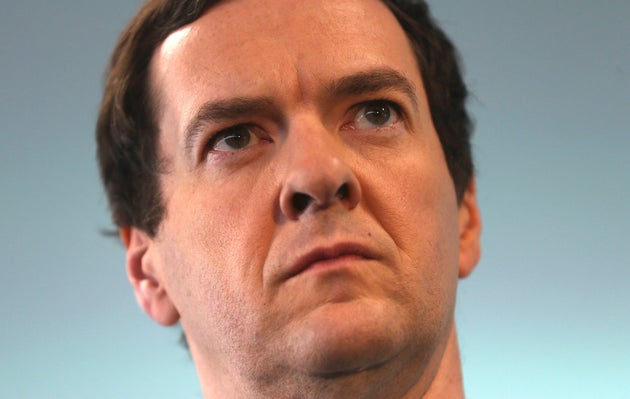 Numbers of poverty-stricken Brits soared by 700,000 in a year, as it's revealed close to a third of the population risked serious hardship under the Conservative-led Coalition government, new figures show.
And between 2012 and 2015, roughly 30.2% of the population, or three in ten, were at risk of poverty for at least a year, close to a third of all people, despite a slight improvement on the previous year.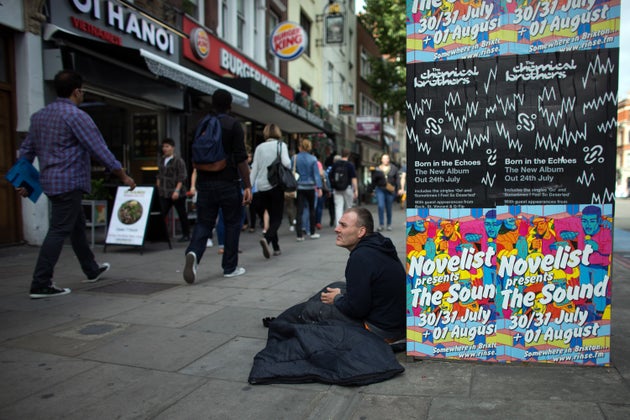 The figures underline fears about the effect of austerity on poverty levels, with then chancellor George Osborne repeatedly warned about the effect his policies might have.
Charity Oxfam said in a 2013 report that millions more would be subjected to relative low income if austerity were to continue.
The latest ONS data found the overall poverty rate in 2015 was 16.7% of the population, around 10.8 million, down slightly from 16.8% a year before.
The UK had the fifth lowest rate of 'persistent' poverty among EU members but the 13th highest overall poverty rate among the 28 states.
It used a poverty threshold in the UK of a disposable income of less than £12,567, 60% of the median.
And it revealed a shocking toll on mental health among those stuck in poverty.
Those who are consistently poor were found to have more extreme mental health problems than the general population, with high levels of self-reported anxiety and unhappiness.
'Balancing on a tightrope above the poverty line'
Justin Watson, Head of Oxfam's UK Programme, said: "These figures suggest that millions of families in the UK are balancing on a tightrope above the poverty line, with nearly a third of the population at risk of being in poverty for at least a year.
"Whilst we welcome that the UK has relatively low numbers of people in 'persistent' poverty compared to the rest of the EU, it's still worrying that 4.6 million people in Britain are experiencing long-term hardship."
Debbie Abrahams, Labour's Shadow Work and Pensions Secretary said the figures revealed the true scale of poverty in Britain.
"This persistent poverty data from the Office of National Statistics shows you can't trust the Conservative lie that poverty only affects a small, fixed group in our society," she said.
"The high poverty rate of nearly 17% combined with the lower persistent poverty rate in this data shows that poverty can affect us all at different times in our life.
"We therefore desperately need a social security system which, like the NHS, is there for us all in our time of need."
Liberal Democrat leader Tim Farron said the figures "must be a wakeup call for the Conservatives".
"For all the Conservatives' talk, these figures show they just don't care and sadly, I think poverty is going to get worse," he said.
"The divisive Brexit the government is pushing is putting jobs at risk and this means more and more people will be driven to the edge."
SUBSCRIBE TO & FOLLOW UK DAILY BRIEF