Doctors have warned that the NHS's emergency care system is "on its knees" as news about A&E departments being forced to close their doors, deaths on wards and even a humanitarian charity being called in to help show the extent to which the health service has been struggling over the winter.
NHS England data for the week ending January 1 shows there were 372,000 attendances at A&E during the week, 40,000 more than the previous week (332,000), the Press Association reported.
There were 92,000 emergency admissions over the course of the week, up on the previous week (89,000).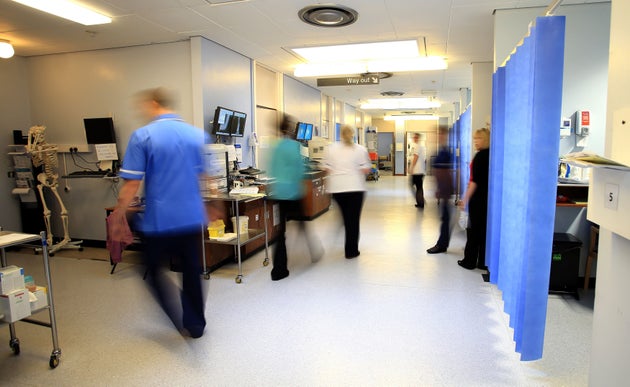 The busiest day of the week for attendances was December 27 when there were 60,000 A&E attendances. Emergency admissions peaked at 14,600 the following day.
Here are six new details which have showed just how stretched the health service in England has been over the winter months...
1. The Red Cross has had to step in to help...
The charity is well known for helping people in crisis around the world for whatever reason, from natural disasters to conflict in places from Aleppo to Haiti.
But the humanitarian group also works in the UK - and has now been called in to help the NHS in England cope with winter pressures.
The Red Cross has already provided support to staff at the East Midlands Ambulance Service across Nottingham, Leicester, Lincoln, Kettering and Northampton.
2. ...And the charity has branded the current situation a 'humanitarian crisis'
The charity's chief executive, Mike Adamson, said extra cash was needed for health and social care to make the system sustainable.
"The British Red Cross is on the front line, responding to the humanitarian crisis in our hospital and ambulance services across the country," he said.
"We have been called in to support the NHS and help get people home from hospital and free up much needed beds."
Shadow health secretary Jonathan Ashworth said it was "staggering" that the Red Cross had been drafted in to help.
"For the Red Cross to brand the situation a 'humanitarian crisis' should be a badge of shame for Government ministers," he said.
However, one of NHS England's specialist directors disputed the claim the service was at the point of "humanitarian crisis".
Dr Mark Holland, president of the Royal College of Emergency Medicine, told BBC Breakfast that the term "humanitarian crisis" was strong, but "not a million miles away from the truth".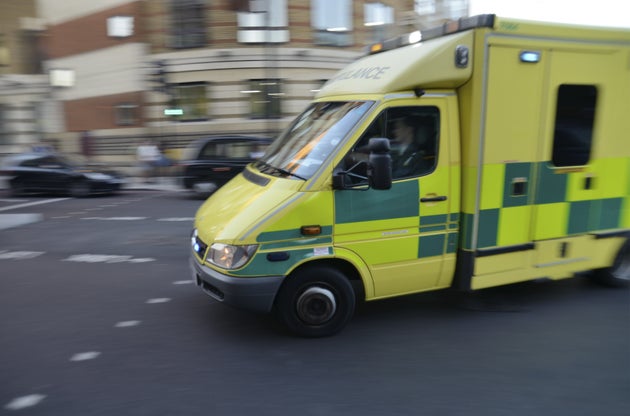 3. There has been a huge rise in A&E diverts, which are supposed to be a 'last resort'
HS England data was released showing that, from 1 December to 1 January, there were 143 A&E diverts across England, a 63% rise on the 88 recorded for December 1 to January 3 the previous year.
NHS officials say A&E diverts should only occur as a "last resort" and are put in place when A&E departments cannot cope with any more patients.
Instead, patients are sent to other hospitals for treatment.
The latest data show there were 42 diverts over Christmas week (week ending January 1) - the highest on record.
This compares with about 20 diverts on average over a typical winter week of the NHS.
NHS England guidance says A&E diverts should only occur during exceptional circumstances.
Several hospitals have issued pleas on Twitter for people to stay away from A&E unless they have a genuine emergency. These include hospitals in Mid Essex, Ipswich, North Cumbria, Kingston, Bristol, Buckinghamshire and Cambridgeshire and Peterborough.
4. A&E departments had to shut their doors to patients more than 140 times in December because they were so busy
Data compiled by the Nuffield Trust found that of England's 150 hospital trust, a third said they needed action urgently to cope last month.
In the worst cases, seven of the 50 trusts that issued alerts announced they were unable to give patients comprehensive care.
5. Two patients have died in the same accident and emergency department in the last week
Worcestershire Acute Hospitals NHS Trust said on Friday that it was investigating two deaths at Worcestershire Royal Hospital's A&E department in Worcester in the last week.
In one of the cases a female patient on an emergency trolley on a corridor within A&E suffered an aneurysm and later died in a resuscitation bay, it is understood
Another patient died after suffering a cardiac arrest on another A&E trolley within the department after waiting 35 hours for a ward bed elsewhere in the hospital.
The trust said it was also investigating the death of a third patient on a separate ward in the same period.
All three deaths happened between Saturday and midnight on Tuesday.
The trust said accident and emergency departments had been "extremely busy" through Christmas and New Year.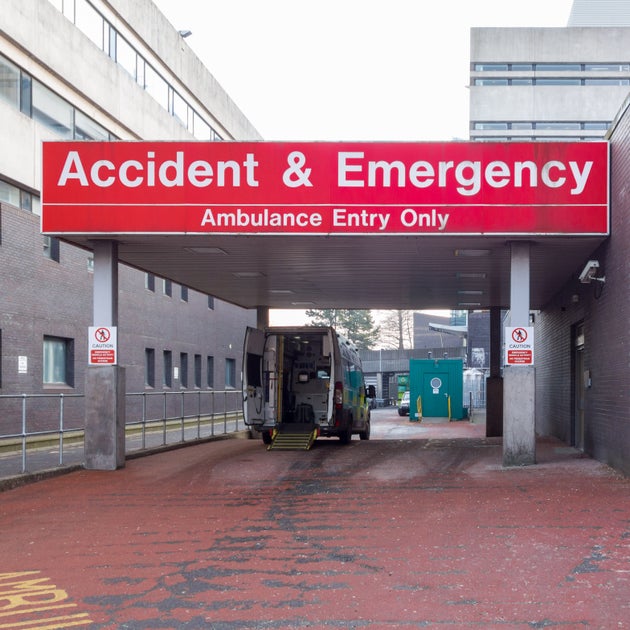 6. A computer blackout on New Year's Eve saw the London Ambulance Service forced to revert to using pen and paper
The London Ambulance Service (LAS) said it had launched an external investigation after technical difficulties in a busy ambulance control room forced staff to log calls by hand.
One person died during the computer outage on New Year's Day, the LAS confirmed and issued an apology to anyone who experienced delays.
Director of operations at London Ambulance Service, Paul Woodrow, apologised to anyone affected and said the system is now stable.
During the incident it is understood staff were forced to record details of calls by pen and paper for nearly five hours on one of the busiest nights of the year.
Woodrow said: "As part of our investigation we have identified a patient who sadly died during the time of the computer issues where we would like to look more closely at whether this was potentially a contributory factor. We have launched a separate investigation to establish this."
Dr Taj Hassan, president of the Royal College of Emergency Medicine, said the emergency care system is "on its knees" and staff are "struggling to cope with the intense demands being put upon them".
"The scale of the crisis affecting emergency care systems has reached new heights, as we predicted, mainly due to a lack of investment in both social and acute health care beds, as well as emergency department staffing."
An NHS England spokesman, said: "Plans remain in place to deal with additional demands during the winter period, and the public can still play their part using local pharmacy and NHS 111 for medical advice, alongside other services."
SUBSCRIBE TO & FOLLOW UK DAILY BRIEF