Posters rejected by the Stronger In campaign have been revealed in the chaotic aftermath of the Brexit vote.
Companies working for Remain including Saatchi & Saatchi and M&C Saatchi released the images, which were ultimately turned down.
Moray MacLennan, worldwide chief executive of M&C Saatchi, told Campaign: "We never normally release work that we produced on behalf of a client that hasn't run.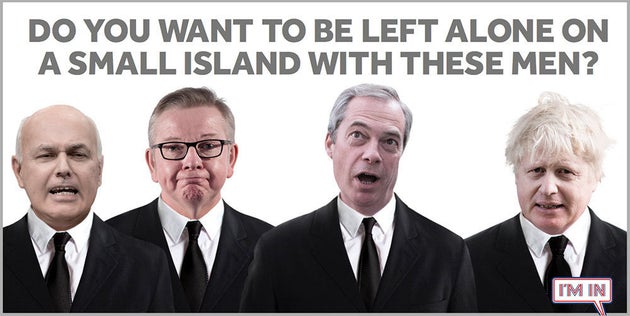 "But this time is different. We are still emotionally engaged, the issue is – and will remain – of vital importance and it might help to air some of these ideas."
Speaking to The Guardian, he added: "We said don't try to cower people into submission – encourage them to see the positives. We came up with a strategy based around 'Don't leave it, lead it', but they didn't run it.
"At no point did we deal with the senior politicians. Instead we were dealing with a cross-party committee and it was desperately frustrating. It was a structure doomed to failure."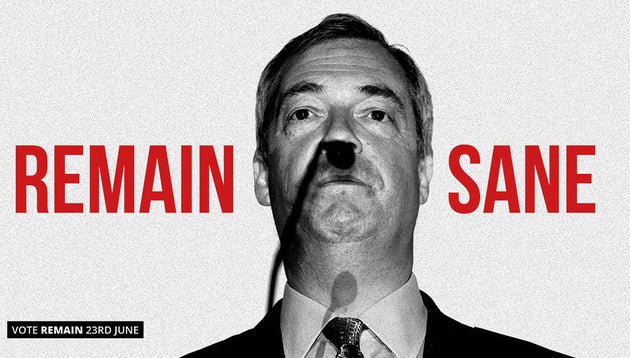 Thursday's referendum saw 17.4 million Leave votes cast against 16.1 million Remain.
The Stronger In campaign focused on engaging with the younger generation, with slogans such as Chillin, Meetin, Tourin', and #Votin.
Designer Scott Townsin told BuzzFeed News: "It's obvious. It's loud. But we felt for this audience it had to be. With the less 'official' style, you get a slight 'us and them', anti-establishment feel."
The launch was accompanied by a blog from Sam Gyimah for HuffPost UK, the 39-year-old Childcare Minister and Conservative MP for East Surrey.
He wrote: As the #VOTIN launch video points out whether it is 'learnin', 'travellin', 'sharin' - the 'easyjet generation' takes being in the EU for granted on so many levels, and reaps the biggest rewards from our membership.
"They will be the worst affected if Britain votes to leave, finding it harder to get a job, suffering the squeeze of lower wages and higher prices, and forfeiting their automatic right to work, study and travel abroad.
"In the years in which most young people would expect to be moving forward with their lives, our country would be plunged into an era of uncertainty. The easyjet generation could quickly become the lost generation unless it makes it's voice heard."
An Observer poll in May found young people could be the key to keeping Britain in the EU, as they are the most pro-Remain but the least likely to vote.
SUBSCRIBE TO & FOLLOW UK DAILY BRIEF