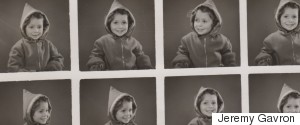 I've been telling all my friends to read this book immediately, because Jeremy Gavron's portrait of his mother Hannah is probably one of the greatest pieces of writing I've been fortunate enough to read in my 25 bookish years.
If you want to get boys reading more, try an ebook. This was the surprise finding from our study which revealed that ebooks made boys better, keener a...
Obsessiveness leads to knowledge and eventually to mastery that, in turn, provides the practitioner with an authority that provides the foundation for leadership. That's as true for Bill Gates, Larry Page or Steve Jobs as it is for Pep Guardiola, Arsene Wenger or, indeed, Sir Alex himself.
Peeling down to your sexy underwear on a naughty weekend break before drunkenly deciding 'Let's make a baby!' is exciting. It was being exciting that got you into this mess. Being boring might be tedious but it rarely ends in childbirth.
I am a Kindle addict. I love the immediacy of being able to hear about a book on a radio show, or reading a review online, and immediately seeing that book on my Kindle with just a couple of clicks. The Kindle makes it easy to get my hands on any book that I want immediately.