The heartbreak for the residents and families of Grenfell Tower continues. But as the sheer scale of the disaster emerges, the growing anger is also palpable. That anger was typified when Mayor of London Sadiq Khan was heckled by a young boy: "How many children died? What are you gonna do about it?" The Mayor shook his hand and said he would do all he could to help. But at least Khan met the residents, which is something Theresa May singularly, unfathomably failed to do yesterday.
Marine Le Pen and Emmanuel Macron sparred with each other last night, but the real issue here in Blighty is whether we are in the middle of our very own British Presidential election. That's certainly how it felt yesterday as Theresa May appeared in Downing Street to effectively declare war on 'Brussels'.
Deputy Speaker Lindsay Hoyle put it well when he said: "We lost one of our village policemen. This is our village." But as well as being a community of more than 2,000 people who work here, it is in the end the nation's Parliament. Westminster has for too long been portrayed as the 'other', as a place disconnected from the rest of the country. And an attack on it is an attack on us all. That's why we'll keep calm and carry on today.
After a year of trashing his own brand in a divisive Mayoral bid, he knows he's facing a Zexit from Parliament. Let's see if he hangs on - and if the 'personal vote' matters more in by-elections than it seems to in general elections.
For friends of Jeremy Corbyn, it's the laziest criticism you can level at the Labour leader: that he's 'the new Michael Foot'.. And yet, it may well be 1982 and the Falklands that are again cited this May when Labour's English council election results slowly emerge through the night. For Corbyn's very first national test at the ballot box could see something not seen since those days of Goose Green, the Belgrano and Port Stanley: Labour failing to make gains in council seats.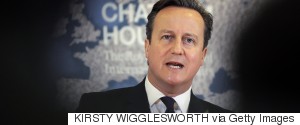 Ever since he first gave in to backbench Tory demands for an EU referendum, David Cameron has known that the biggest risk to Britain staying in Europe is public unease about immigration. Cameron's conundrum in 2013 was to persuade the voters that somehow he was acting on their concerns, while not breaking the EU's key principle that any citizen is free to move around for work.
This was all a far cry from Theresa May's hardline message yesterday. No.10 insist the PM agrees with much of what she said, but given that this debate is often about striking the right tone, it was obvious he wanted to accentuate the positive...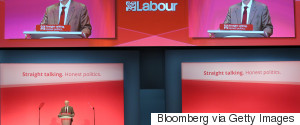 Corbyn is seen by some as a hapless Life of Brian, an accidental leader riding a wave of euphoria as the People's Front of Judea go hammer and tongs with the Judean People's Front. Today, he made plain he was not the Messiah, stressing his self-effacement. Instead, he tried to shift from the personal to the political, making clear he was just one man in a larger movement.
As we approach the landmark of the first 100 days of his government, we at HuffPost UK have asked Britons to assess the state of the nation under the Conservatives. '100 Days of Dave' is a special blogs project looking at what's worked, what hasn't, and what more we can expect over the next five years of this Parliament. From grassroots campaigners to Government ministers, from critics to supporters, we aim to show a breadth of opinion as we take the national temperature on a range of policies including child poverty, mental health, the environment, housing and LGBT rights.
The phrase 'a man of principle' can become hackneyed, but for Charles it was all too true. His courage in leading his party against the Iraq war, a move that helped the Lib Dems to their biggest share of seats, was much praised. His decision to vote against the formation of the Coalition in 2010 - the only MP in his party to do so - again underlined how he refused to compromise his beliefs. Perhaps his most courageous decision however was his acceptance after his resignation as party leader that he was 'coming to terms with and seeking to cope with a drink problem...a serious problem indeed'. As he himself so memorably once said: "courage is a peculiar kind of fear".