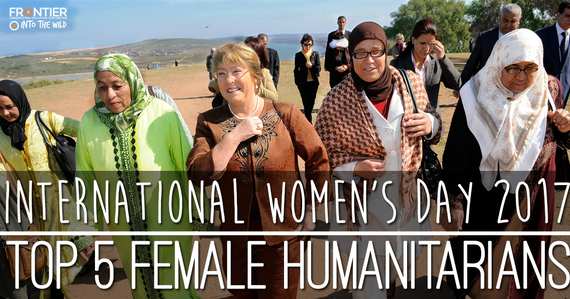 Feminism and humanitarianism are intrinsically linked, both working towards the welfare and fair treatment of all. Here are five women whose humanitarian work has paved the way toward an equal global society.
Septima Poinsette Clark
Referred to as "The Mother of the Movement" by Martin Luther King Jr. Clark's work and activism played a pivotal role in the civil rights of African-Americans prior to national attention the movement later received.
Her work with the National Association for the Advancement of Coloured People (NAACP) in Charleston led to many key legal victories in South Carolina. Being a teacher Clark's first political action was attaining signatures for a petition allowing black principals at the school in which she taught. Clark started the petition in 1919 and by 1920 black teachers were given the right to become principals of public schools in Charleston. She went on to secure equal pay for black and white teachers in Colombia, SC in 1945 and later became the vice president of the NAACP Charleston Branch.
Clark believed that education was an essential part of achieving equality as it provided the knowledge to empower African-Americans to become informed voters; something that legislature and other aspects of the movement could not always provide.
Phumzile Mlambo-Ngcuka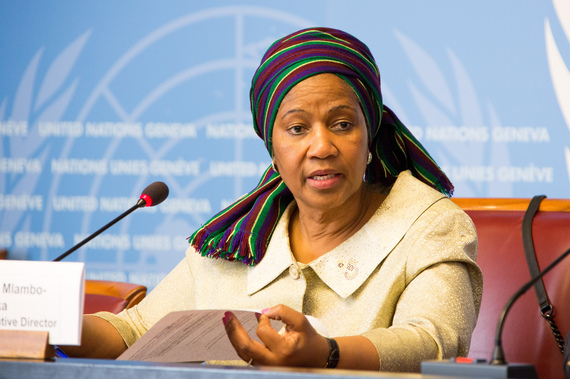 flickr | ITU Pictures
Phumzile Mlambo-Ngcuka is the Executive Director of UN Women and her action works towards securing equality through humanitarian aid.
"Getting humanitarian action right for women is central to increasing the effectiveness of humanitarian response, bridging the gap with development, and accelerating the path to recovery for the millions affected."
It's well known that violence against women and girls is exacerbated by conflict and natural disaster, for example a 2013 assessment estimated that the marriage of Syrian refugee girls in Jordan under the age of 18 rose from 17% before the conflict, to 50% afterwards. This happened because of a lack of services and resources to properly help these young girls.
UN Women have recognised that humanitarian response and policy either overlooks the needs of displaced women or underfunds it, by extension affecting families and communities (especially matriarchal communities). Mlambo-Ngcuka's vision is that by empowering women and girls to spearhead humanitarian action, the misconceptions of how to adequately respond to crises will be alleviated; involving women in the decision making of appropriateness of services and effectiveness of aid.
Emmeline Pankhurst & Millicent Fawcett
Wikimedia Commons | Matzene, Chicago.
Seen as the face of the women's suffragette movement, Emmeline Pankhurst was responsible for the creation of the Women's Franchise League. However lack of government action leaving their voices unheard spurred Pankhurst to create the Women's Social and Political Union; a more militant group using drastic activism, social unrest and civil disobedience to get their message heard. However, this notorious action led to arrest and sometimes violence.
Another suffragist of the time was Millicent Fawcett. Fawcett was inspired by a more Utilitarian approach and led the biggest suffrage organisation, the National Union of Women's Suffrage Societies. The NUWSS was a non-violent organisation geared towards achieving the women's vote through constitutional means. She later became a writer and lecturer in politics and women's issues and helped found Cambridge's Newnham College. She was also an advocate for worker's rights.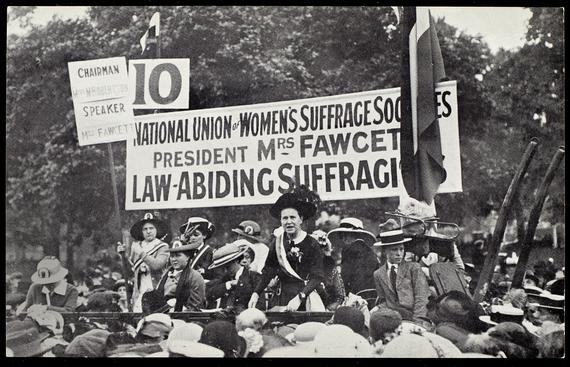 flickr | LSE Library
Though there was contrast between the bold activism of the suffragettes and the due process of the suffragists, both Pankhurst and Fawcett played pivotal roles in securing women's enfranchisement.
Malala Yousafzai
Malala Yousafzai is a human rights activist advocating female education. She began her activism as young as 11 by publishing a blog about her life in Taliban occupied Swat Valley. The local Taliban had banned girls from attending schools in the valley, and as Yousafzai's story grew attention, started to appear in more publications and on television, shedding light on Taliban oppression. In 2012 a Taliban gunman made an attempt on her life. This assassination attempt luckily failed and once she was strong enough, was moved out of danger to the UK.
The attempt on her life only drove her activism further, with the release of her book "I Am Malala" in the year following the attack, and in 2014 was co-recipient of the Nobel Peace Prize making her the youngest Nobel laureate.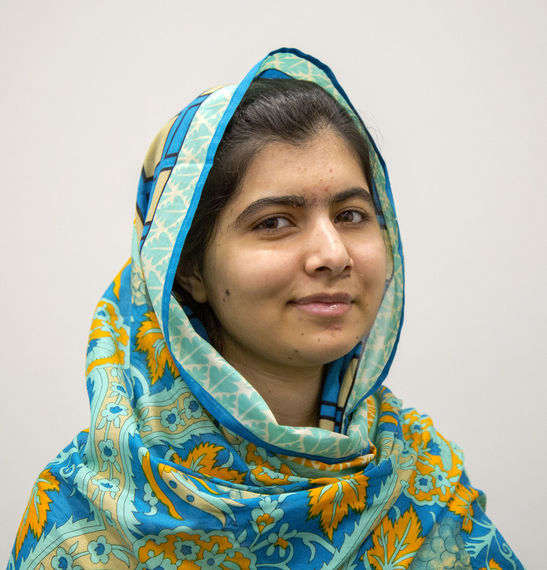 By DFID - UK Department for International Development (Malala Yousafzai: Education for girls) [CC BY 2.0 (http://creativecommons.org/licenses/by/2.0)], via Wikimedia Commons
Her current efforts include that of the Malala Fund, committed to providing free, quality primary and secondary education for every child by 2030. This is set to be 12 years of above-basic education in the hopes of empowering these children to become successful. Malala believes that every girl has a right to education, and that her vision can be achieved by world leaders divesting government funding from weapons, and conflicts and investing them in books, education and hope. The 12 Years For All project would require US $39billion a year; eight days worth of global military spending.
"With guns you can kill terrorists. With education you can kill terrorism."
By Thomas Phillips - Online Journalism Intern
Frontier runs conservation, development, teaching and adventure travel projects in over 50 countries worldwide - so join us and explore the world!
Get more from us on social media with Facebook, Twitter , Instagram and Pinterest.