Weather conditions are worsening across the UK as forecasters warn of a "lethal cocktail" of freezing rain followed by snow on Britain's roads.
Freezing rain happens when surface temperatures (on the roads for example) are colder than the falling rain from the sky.
As the warmer precipitation hits earth, it freezes, causing a layer of slippery invisible sheet ice, that can cause a particular hazard on roads.
Grit and salt, spread over the highways to prevent skidding, is often useless in the face of freezing rain, as the water washes the salt away.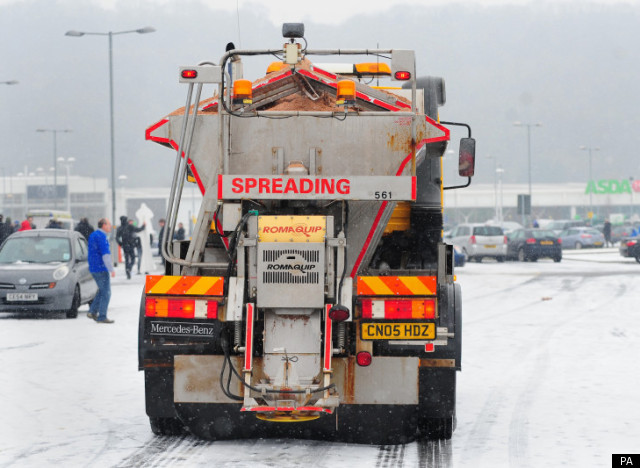 Roads are gritted around Cardiff City Centre
The warning comes amid string of accidents across the country, including nearly 100 road accidents in Cumbria.
A spokesman for Cumbria County Council told Press Association: "A 'perfect storm' of rain falling on freezing ground has caused extremely hazardous road conditions in Cumbria this morning.
"The council's gritting crews have been operating at full capacity overnight and this morning treating priority one and two routes and, where possible, non-priority roads and footways.
"Conditions are expected to remain hazardous for at least the next 24 hours and drivers are being urged to avoid travelling unless absolutely necessary."
Six vehicles also collided in freezing conditions on the Felling bypass in Gateshead, Tyneside, and drivers were trapped after a crash in Gateshead at the junction of the A194 and the A1 southbound.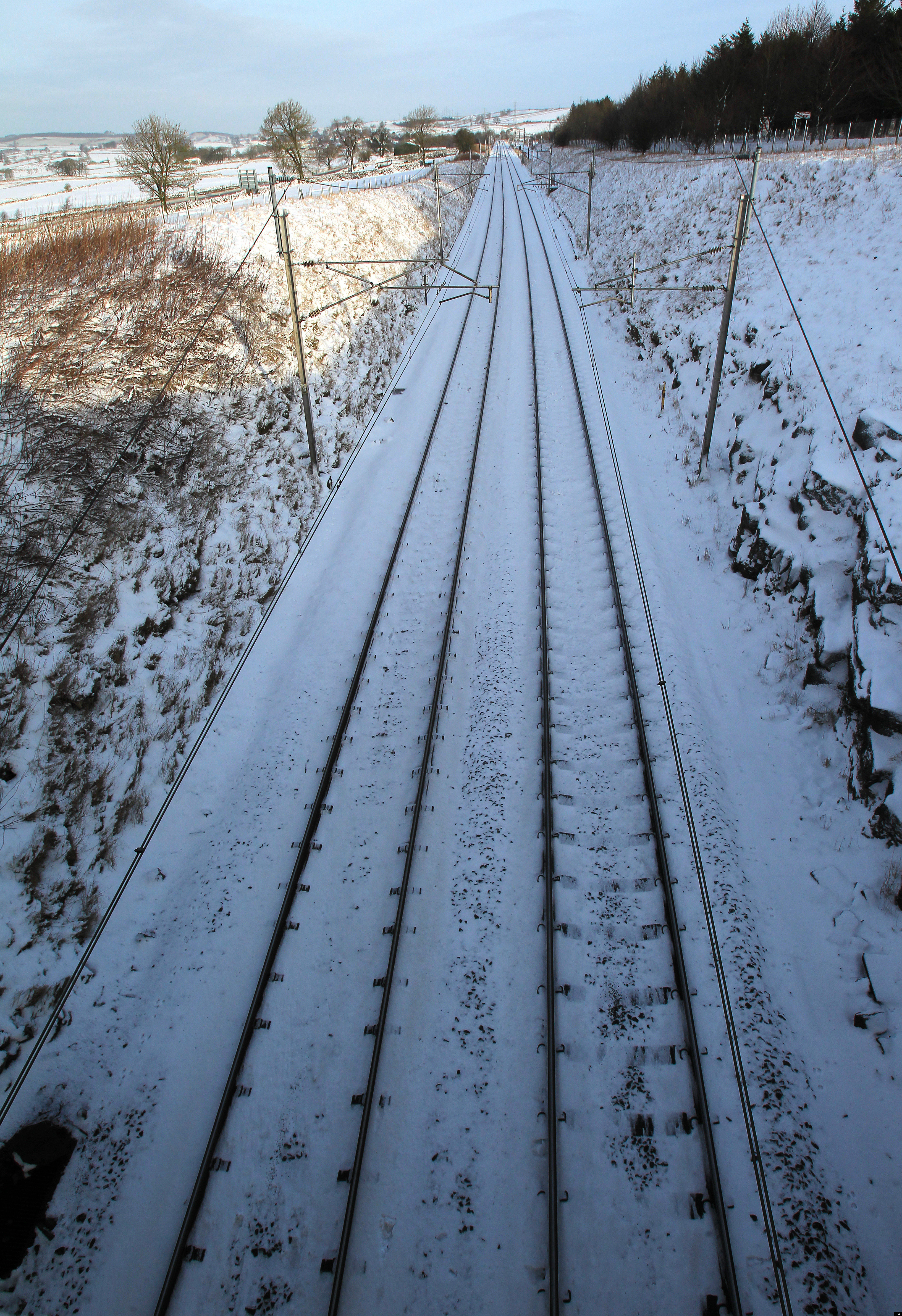 Cumbria has had a lot of snowfall
North West Ambulance Service said its control centres had answered almost 700 emergency calls since 8.00am this morning.
The emergency service had also responded to 187 incidents where patients had fallen in slippery conditions.
Several vehicles crashed on the Blaydon Highway flyover, Tyneside, at around 6.45am. A man who fell after being knocked over a barrier as cars collided in the ice was in a stable condition in hospital, a police spokeswoman said. The road has been reopened.
Jason Glasson, the Highways Agency's severe weather manager, said: "If you really must travel in severe conditions a few simple checks can help you complete your journey safely.
"Check traffic and weather conditions; check your vehicle before you set out; take a severe weather emergency kit; and always plan your journey. Remember, you should take extra care in winter, even after road surfaces have been treated with salt and are clear of snow."
Central Midlands may see as much as 10 to 15cm of snow overnight, predicts the Weather Channel, as rainfall turns to snow in what forecaster Leon describes as a "lethal cocktail."
Temperatures recorded by the Met Office show that Scotland is eight degrees warmer than central england today, with the mecury hovering around the zero mark.
The coldest place in the last 24 hours was Church Fenton, in North Yorkshire, at -11C. Aultbea in the North West highlands had the highest temperature, at 8.5C. Perhaps unsurprisingly Camborne in Cornwall was the sunniest place.