Lady Gaga debuting a bonkers new outfit on the red carpet of the Grammys has become as much of a tradition as our Aunt buying us something rubbish for Christmas.
So to say we were disappointed not to see Gaga on her usual form at the ceremony is a bit of an understatement.
Perhaps she was feeling the pressure to beat her previous efforts of turning up in a meat dress or an egg, sorry, 'vessel' , or perhaps she was just feeling a bit shy?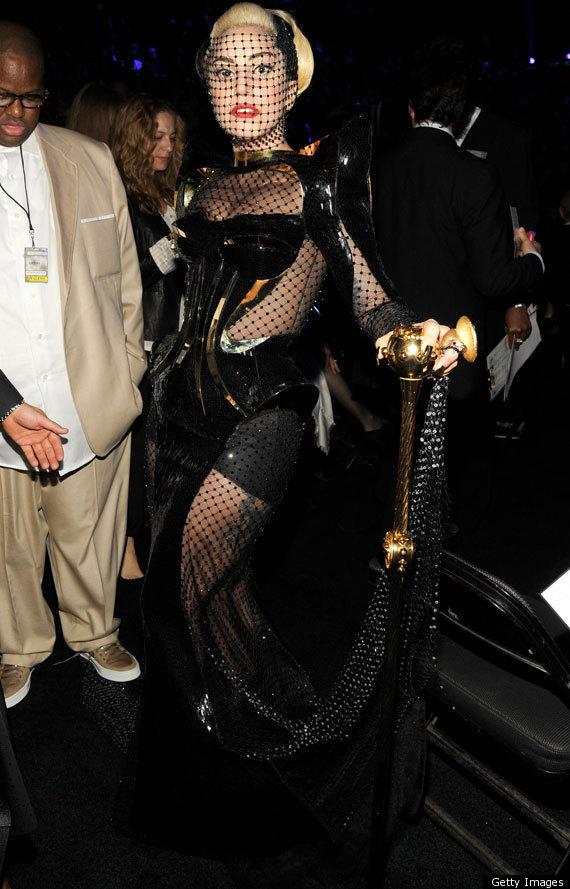 Oh, clearly not then.
The singer skipped the formalities on the red carpet at the start of the evening, instead heading straight inside the Staples Center for the awards.
However, she still shocked wearing a dominatrix outfit, complete with a mesh veil.
And former Beatle Paul McCartney certainly seemed to be a fan of the look, as he was snapped cuddling up to the star as she planted a smacker on his chops.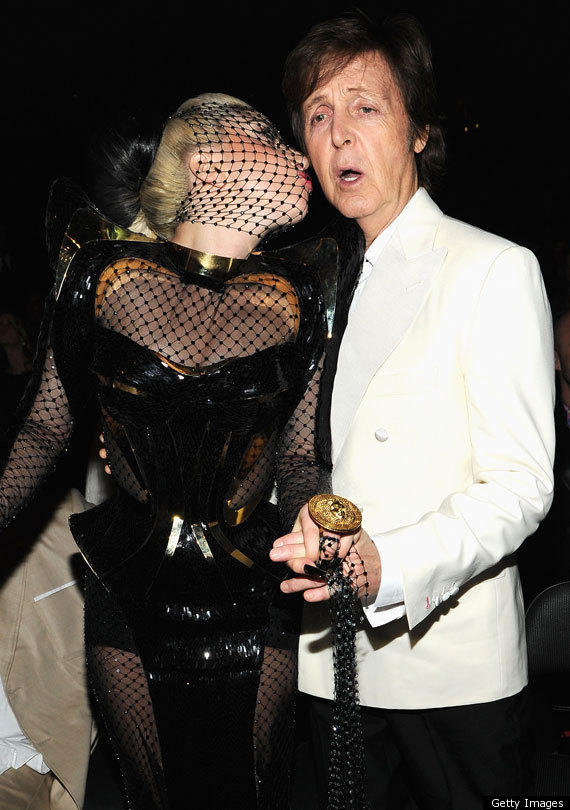 Lady Gaga also caught up with X Factor judge Kelly Rowland at the do, who was fresh from celebrating her 31st birthday on Saturday.
The former Destiny's Child star oozed glamour in her embellished nude frock, and seemed completely unfazed by Gaga's getup.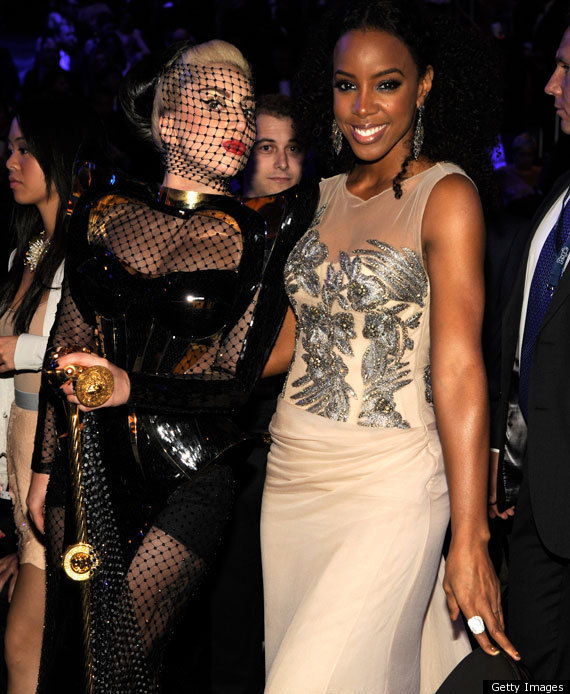 But there was one star who was out to capitalise on Gaga's red carpet no-show, as Nicki Minaj courted controversy sauntering down the runway arm-in-arm with 'the Pope'.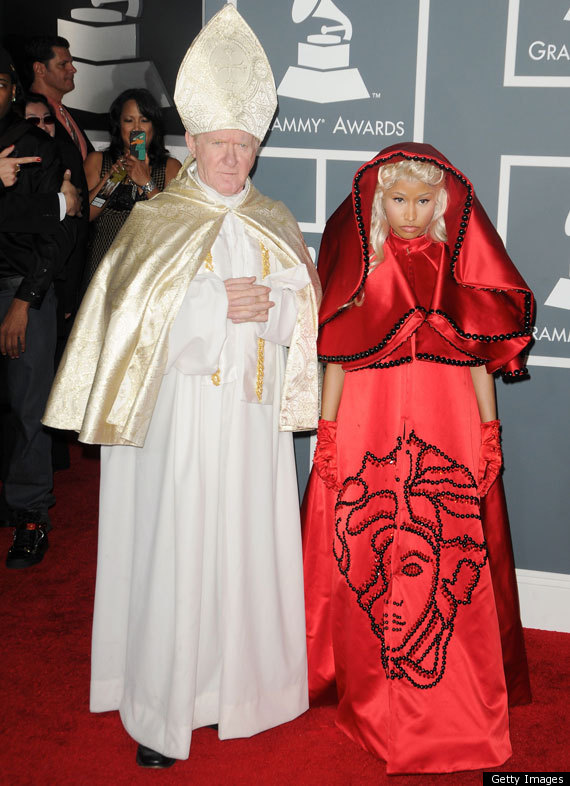 It was a bad night all round for Gaga who left the ceremony empty handed, despite being nominated for three awards, including Album of the Year, which was taken home by Adele along with her five other awards.
The Pokerface singer is currently busy planning her Born This Way Ball world tour, which she recently revealed will kick off in April in South Korea.
GRAMMY AWARDS RED CARPET GALLERY