Ed Miliband was spotted at a football match this weekend just three hours after he was due to give a speech that he cancelled due to illness.
The Labour leader was set to speak to health professionals and union activists at a planned protest against NHS reforms in Hull, east Yorkshire, at noon on Saturday.
Mr Miliband cancelled his appearance on Friday, complaining of illness. He was spotted the next day attending the Championship clash between Hull City and Ipswich Town, which kicked off at 3pm.
As this snap from the match shows, the Labour leader wasn't exactly coy about his attendance...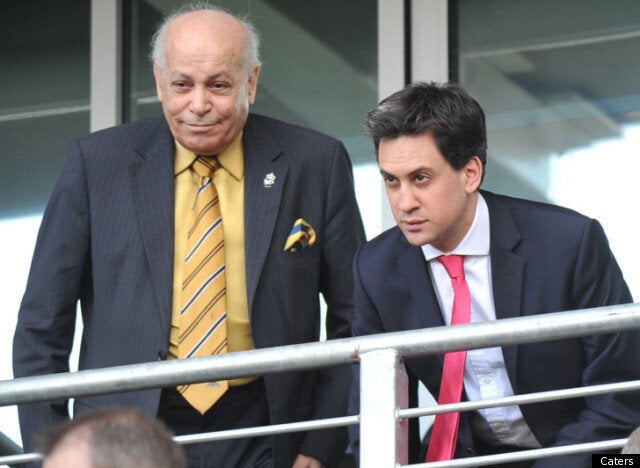 A Labour spokesman said today: "Ed was ill on Friday so his appearance at the NHS rally was cancelled because we weren't sure he would be able to attend. He travelled to Yorkshire as soon as he was well enough to do so on Saturday."
Mr Miliband had been due to address crowds in Queen Victoria Square as part of his party's Drop The Bill campaign against the Government's NHS reforms.
Campaigners are calling on the coalition to scrap the controversial health Bill, which has met widespread opposition by health professionals.
Mr Miliband was pictured at the KC Stadium alongside Hull City chairman Assem Allam, whose team drew the match 2-2.
The opposition leader normally counts himself a fan of Hull City's Yorkshire rivals Leeds United.
Asked about the matter at a press conference on Monday, Mr Miliband said: "I was not well on Friday so we said I wasn't going to be at the rally. The rally was then cancelled.
"I kept a long-standing engagement on the Saturday."