You've done the training, bought the crampons and decided which adventure holiday you want to take.
But which apps should you load on to your phone when you go off exploring the world?
We recently ran through 10 great iPad travel apps, but adventure travellers need a little more than your casual exchange rate checkers, or comfy hotel finder.
The new Trek Nepal app focuses on the Himalayas, where many have gone looking for the trek of a lifetime, including Joseph Shrimpton.
The 35-year-old from London created the app because of his love for trekking in Nepal and there was nothing like it in the app store.
"I don't have a background in IT or apps, I just always had an interest in tech. I am an avid Apple fan so taught myself how to make apps last year," he said.
After first visiting Nepal in 1993 on a school trip, Shrimpton quickly returned in 1994 during his gap year and volunteered as an English teacher in a school in Kathmandu for three months.
Since then he has trekked the Annapurna Circuit, the Annapurna Sanctuary, the Jomsom Trek, Begnas Tal - Ghorka Trek and The Upper Mustang Restricted Area Trek to Lo Manthang.
Shrimpton has also lived and worked in Spain, South Africa, Jamaica and Cuba, traveled all around the Caribbean and Central America, Southern Africa, South East Asia, particularly Indonesia, and Europe. So he knows a thing or two about getting out there and doing it.
Meanwhile, check out 10 great adventure travel apps below and a gratuitious shot of the Everest region of Nepal to get you inspired: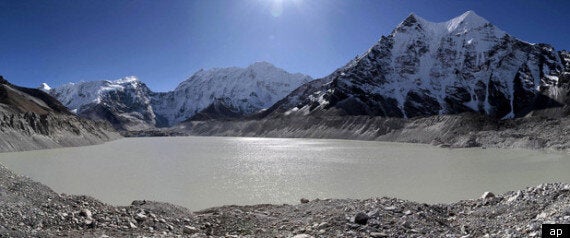 Related