Prince William has joined an exclusive club – the young royal has been burned in effigy.
The flaming took place during Monday's riot outside the British Embassy in Buenos Aires on the 30th anniversary of the Falklands War, following critical comments by the Argentine President, Christina Kirchner.
The protesters were eventually dispersed by police armed with water canon and tear gas, but not before a likeness of the heir to the British crown had been set ablaze in front of cheering crowds.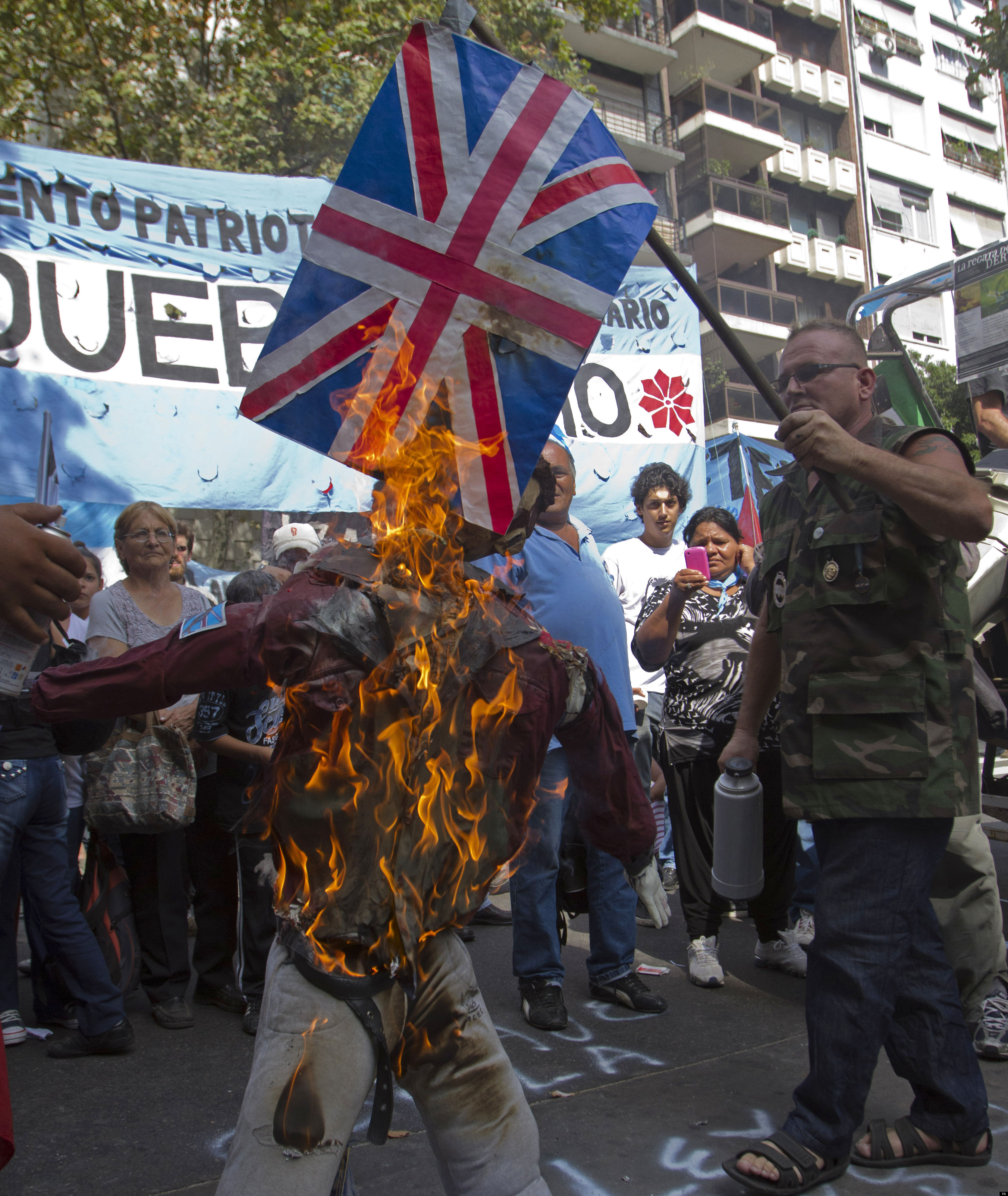 The heir's likeness was set on fire with a Union Flag
Earlier, commemorations had taken place in Ushuaia, Argentina's southernmost city, concluding with an address by Kirchner.
"It's an injustice that, in the 21st century, colonial enclaves exist like the one we have here just a few kilometres away," said the president.
'We demand justice so Britain doesn't continue to pillage our environment and natural resources."
William, who was recently posted to the Falklands as part of his role as a Royal Navy search and rescue pilot, is the latest public figure whose likeness has been made in bag and stuffed pillow form... but he's certainly not the first.
Here's a look at some of the more memorable effigies of recent years.