A terrified woman called the Scottish SPCA to rescue a five foot long snake she spotted lurking in her loft only to find a draught excluder.
The woman was "visibly shaken" when Animal Rescue Officer Karen Hogg arrived at the Aberdeen property, armed with gloves and a pillow case to capture the snake.
Officer Hogg said, "We've rescued hundreds of snakes from properties in all sorts of unusual circumstances, so we had no reason to believe this might not be the real thing."
However when the reptile was more closely inspected, it was revealed to be a green and black draught excluder with a red felt tongue.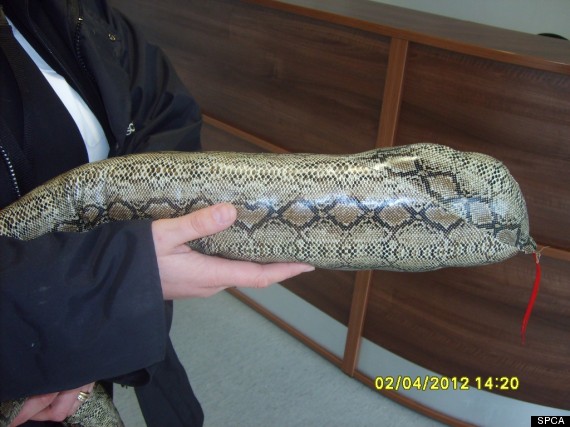 As the lady was still distressed, the animal rescue officer removed the offending item, which has since been nicknamed Sid.
"Sid is now a permanent resident at our Aberdeen Animal Rescue and Rehoming Centre where we are sure he will keep our office nice and cosy." Hogg added.
"Although this incident turned out to be a false alarm, we'd always encourage the public to call our helpline on 03000 999 999 if they believe an animal is in distress."