The American Apparel clothing chain has been warned against using exploitative images of women after a watchdog ruled a series of ads were likely to cause "serious and widespread offence".
Eight ads on the retailer's website and in a free magazine in October showed women modelling knickers, socks and sweaters in various poses that exposed their breasts or buttocks.
One showed a woman arching her back towards the camera with her breasts exposed, others showed models lying face down or on their side revealing buttocks and breasts while more images were of models with their legs apart while on a bed.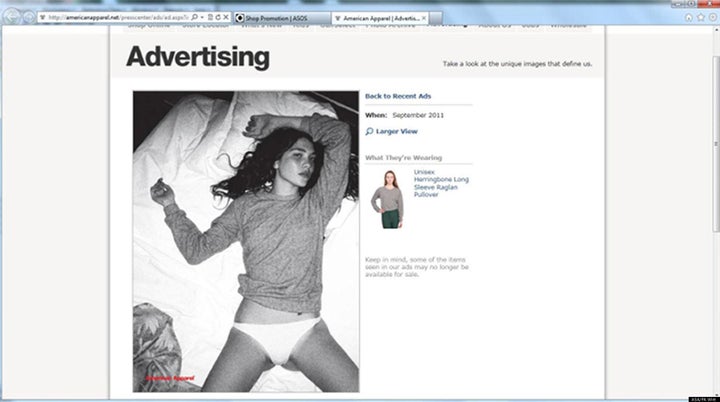 Some of the images American Apparel was warned could cause "serious and widespread offence"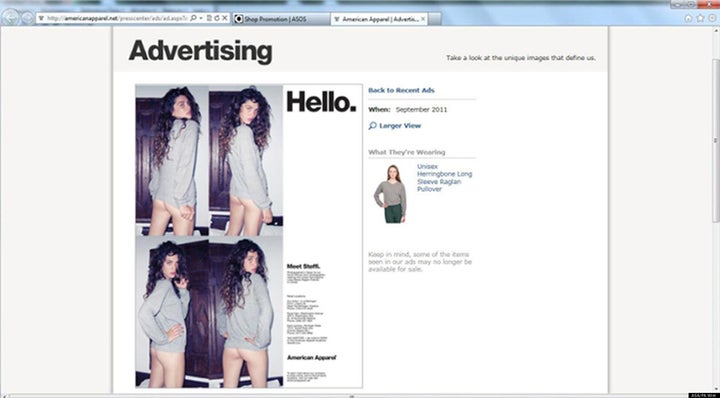 One person complained that the images were pornographic, exploitative of women and inappropriately sexualised young women.
American Apparel rejected the complaint, saying the images featured "real, non-airbrushed, everyday people", and that the vast majority of them were not professional models.
They said the images were the sort that people regularly shared with their friends on social networks and which normal people could relate to.
The retailer added that the women who featured in the images were clearly in their twenties, and emphasised that they were "happy, relaxed and confident in expression and pose" and were not portrayed in a vulnerable, negative or exploitative manner.
Defending the campaign, American Apparel told the Advertising Standards Authority (ASA) that it believed it was "important to judge what was and was not offensive by reference to the current times and the views of the majority of decent and reasonable people, not a small and puritanically-minded minority".
Upholding the complaint for all but one of the images, the ASA acknowledged ads for lingerie were reasonable to feature women in limited amounts of clothing, but the nature of the women's poses meant that their breasts and buttocks were the focal points rather than the products.
The ASA said: "We considered that in the particular context of images which featured nudity and sexually provocative poses, there was a voyeuristic and 'amateurish' quality to the images which served to heighten the impression that the ads were exploitative of women and inappropriately sexualised young women."
It ruled that all but one of the ads must not appear again and added: "We told American Apparel not to use similar images which were exploitative of women or that inappropriately sexualised young women in future."
It's not the first time the company, which has been mired in bankruptcy rumours for months, has courted controversy.
Last winter it featured a holiday advert campaign featuring topless girls in scarves and gloves. (You can check them out by scrolling down to the bottom of this article, you mucky pups.)
Defending the ad, H&M said it was part of a campaign to launch David Beckham Bodywear for H&M and aimed to show the function and fit of the garment.
The ASA noted that there was no explicit nudity in the image and added that Beckham's poses and facial expressions were "mildly sexual at most".
It ruled: "While we acknowledged that some viewers might consider the images distasteful, we concluded the ad was unlikely to cause serious or widespread offence."
Scroll down for further American Apparel images and a gallery of video ads which have landed brands in hot water, featuring among others, a lingerie-clad Kylie Minogue ecstatically riding a mechanical bull and a grunting and moaning Serena Williams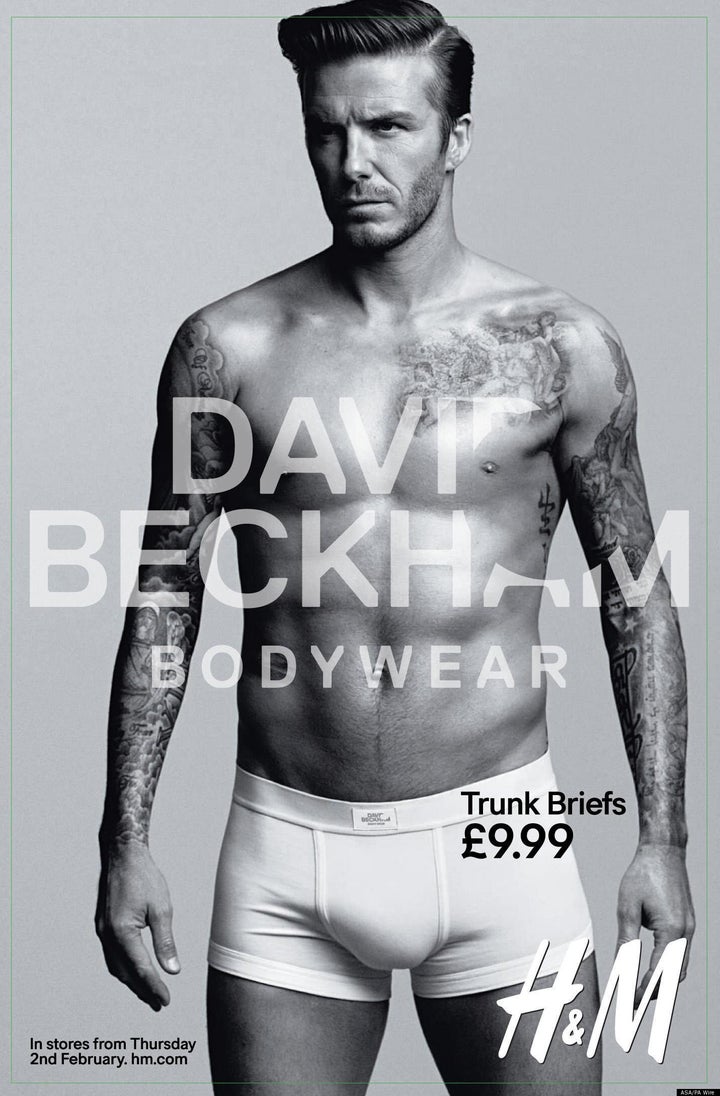 The ASA rejected three complaints that this image of David Beckham in his underpants was "offensive and irresponsible" deeming it "mildly sexual at most"