Donning a slinky lilac dress, a flowing black wig and white bra, drug trafficker Ronaldo Silva managed to slip past prison guards and make a sultry escape at Penedo jail in Brazil.
After switching clothes with his wife during a prison visit, Silva daubed red lipstick over his masculine mouth, and with a slick shave of his arms and legs proved to be a dead ringer for one of the inmates' wives.
It was only after Silva was spotted wobbling down the street in ill-fitting heels that the Brazilian was rumbled.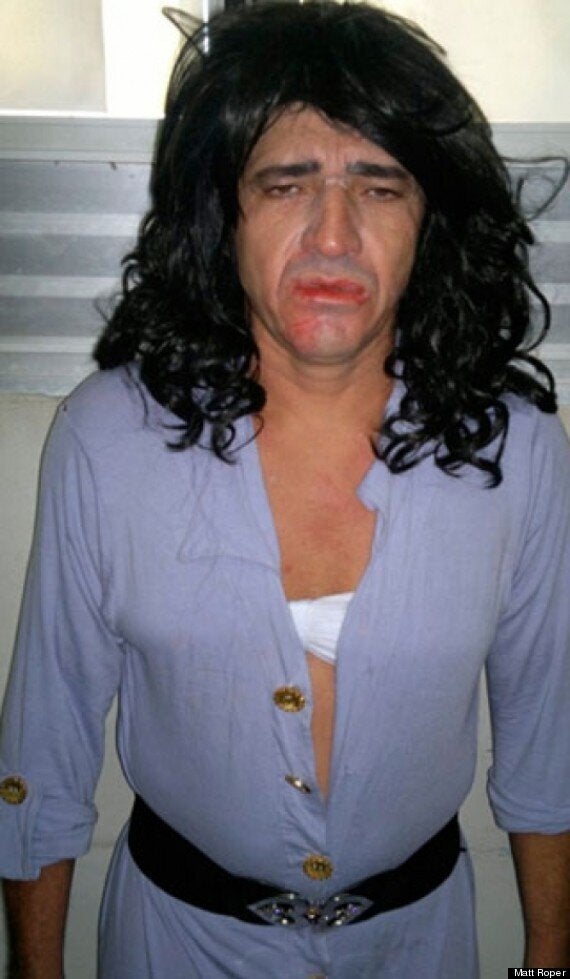 Ronaldo Silva made a convincing woman until he began walking in the uncomfortable heels
Just 30 minutes into the brigand's daring escape a prison officer noticed he was stumbling his way to the bus stop for in spite of Silva's dashing disguise, he failed to recognise what every woman knows: travelling in heels can be an absolute nightmare.
Silva was carted back to the prison still wearing his remarkable costume, where officers noting his long painted nails and hairless limbs, and realised the scale of the operation.
"There was a lot of preparation and premeditation involved in this," the prison's director Carlo Welber told Brazil's Globo G1 website.
His wife said that though she left the prison in her husband's Bermuda shorts and T-shirt, she didn't know why he had wanted her clothes.
"We don't believe her," the prison director added.
Related