North Korea is pushing ahead with a controversial rocket launch despite growing international condemnation.
All three stages of the rocket have been moved into position at the Sohae Satellite Station in the northwest of the communist state.
The rocket is due to launch later in April to celebrate the 100th anniversary of the birth of Kim Il Sung, the founder of the reclusive state.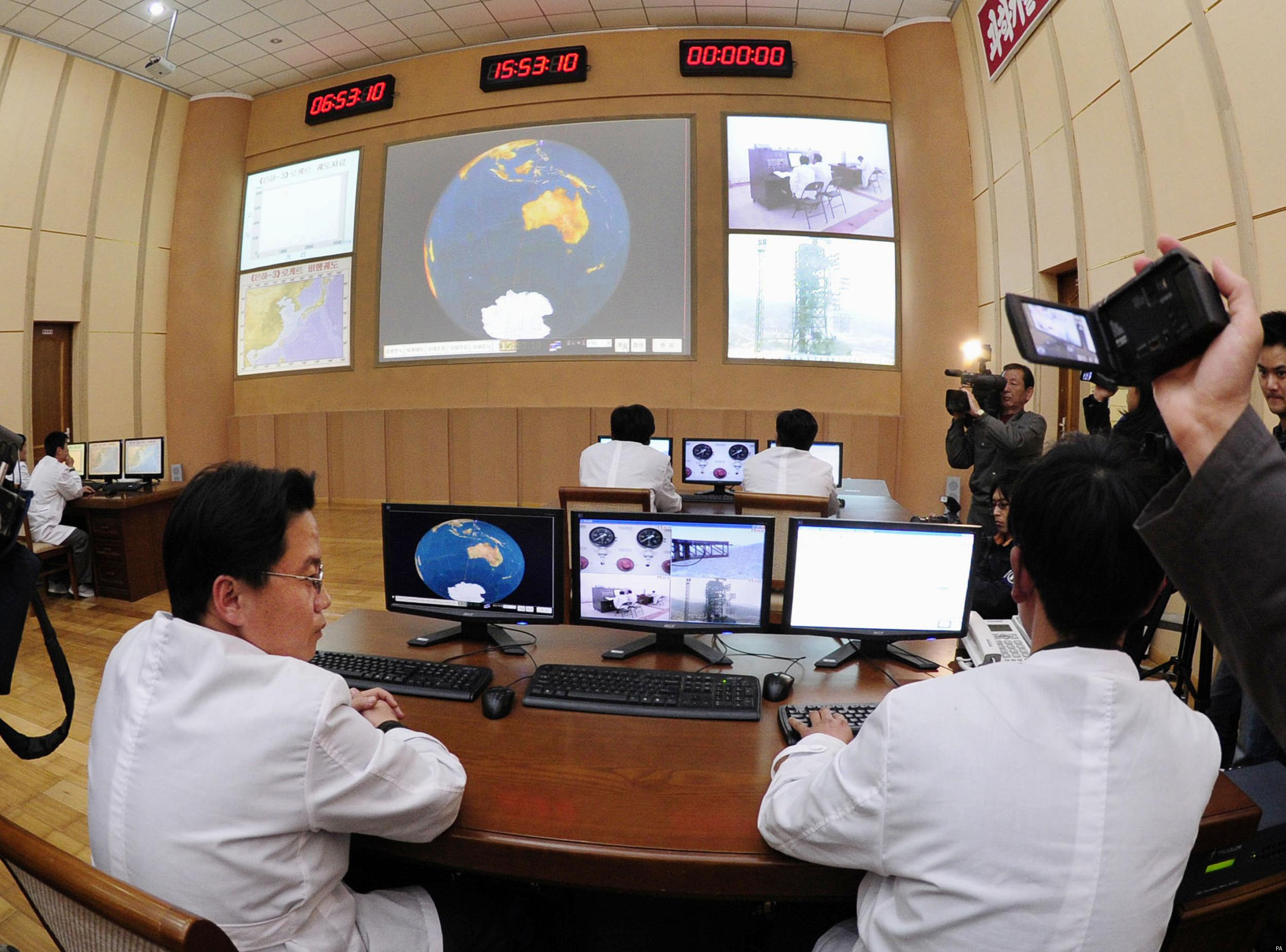 The control center inside the Sohae Satellite Station
According to America, Japan and North Korea's neighbours in the south, the launch of the Unha-3 rocket is a ballistic missile test masquerading as a satellite launch, a move that would breach UN resolutions on missile testing.
However, state official have denied the rocket's military capacity, with Jang Myong-Jin, head of the country's space centre, telling the Associated Foreign Press that talk of a missile test was "nonsense".
"This launch was planned long ago, on the occasion of the 100th birthday of president Kim Il-sung," said Myong-Jin.
"We are not doing it for provocative purposes."
"Our country has the right and also the obligation to develop satellites and launching vehicles. No matter what others say, we are doing this for peaceful purposes."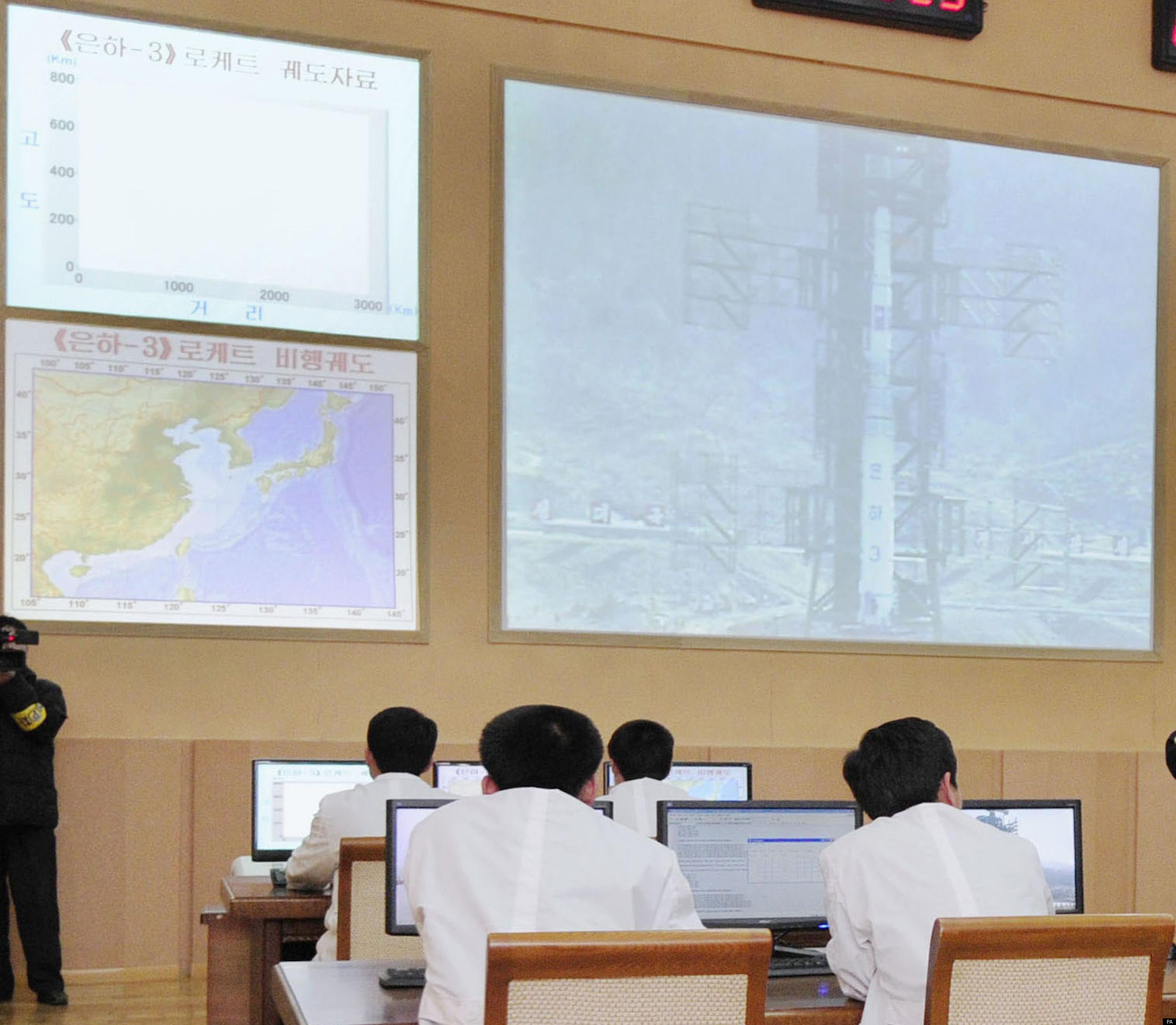 The satellite station was open to foreign journalists for the first time
The rocket, which will be launched just 30 miles from the Chinese border, sits 30 metres high and will carry a Kwangmyongsong-3 satellite to collect weather data.
However, missile experts have argued that the rocket could be used to launch a long-range missile with a range that could place Korea within striking distance of the US pacific coast. According to US intelligence estimates, North Korea has yet to develop atomic warheads suitable for delivery by the Unha-3 rocket.
Should North Korea progress with the launch, the recently agreed deal between Pyongyang and Washington in which the US promised to provide aid in exchange for a hiatus in missile testing would be thrown into fresh doubt.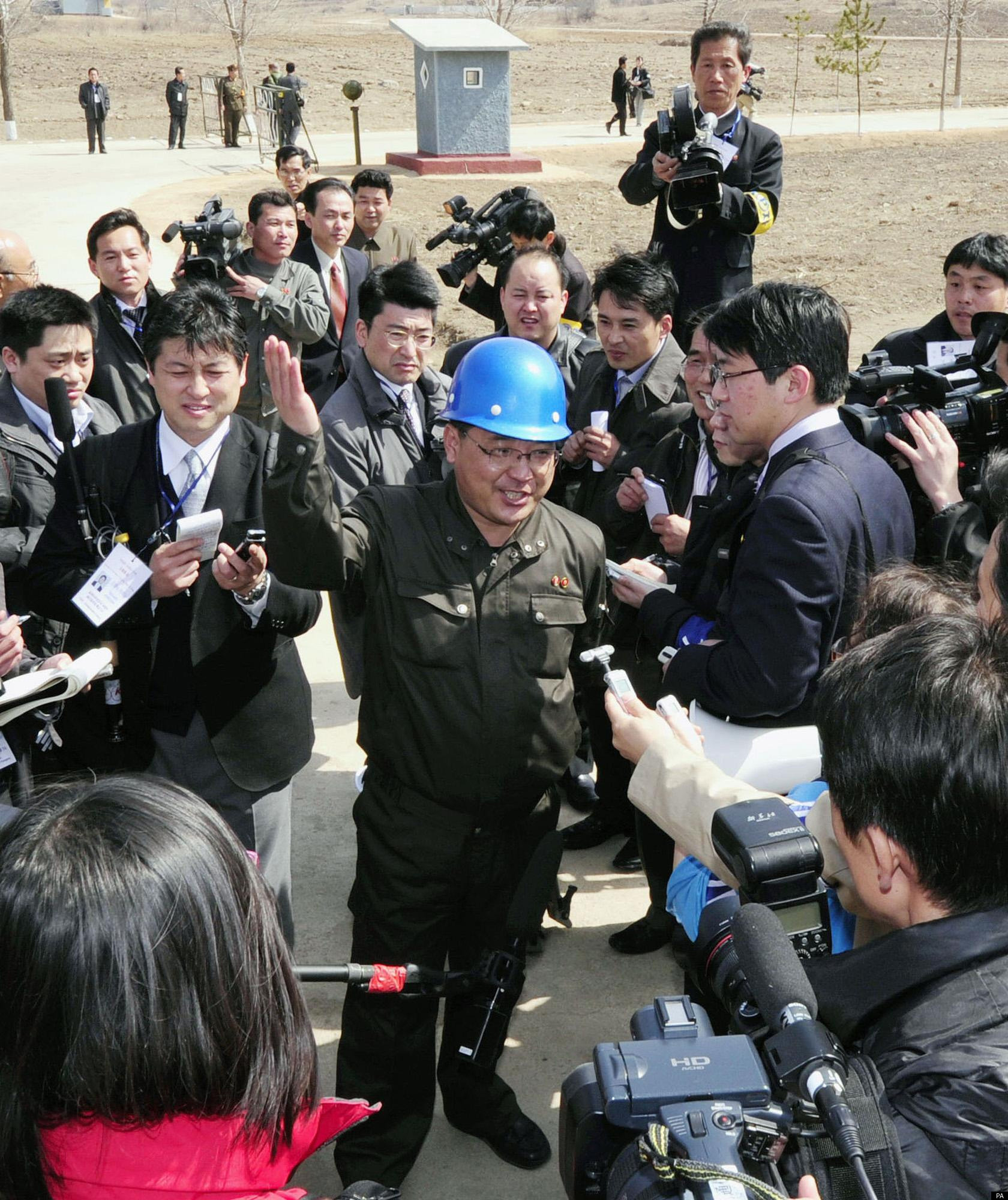 Jang Myong-Jin, general manager of the Sohae Satellite Station, speaking to the foreign press