Ian Usher put his whole life on eBay in 2008 after his marriage broke down: his job, his car, his house, a motorbike and even an introduction to his friends.
But more than four years later, the man who wrote in his auction lot "I have had enough of my life! I don't want it any more!" spent two years doing some of the world's most exciting things, and Disney want to turn his life into a movie.
In search of a fresh start, expat Usher, originally from Darlington, took the £192,000 from the sale of his house in Perth, Australia and went off around the world in search of an adventure.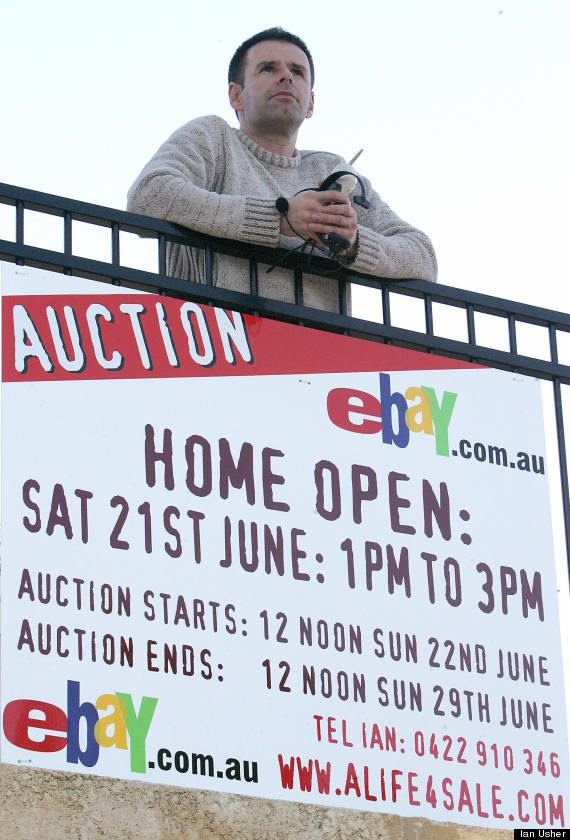 The man who sold his life on ebay
With 100 weeks and 100 goals, the 48-year-old has dived, flown and bull fought his way around the globe, and has bought himself his very own remote exotic paradise, in the form of an island off the coast of Panama.
From cage diving with sharks to joining the mile high club, Usher has spent two years doing some of the most exciting things the world has to offer.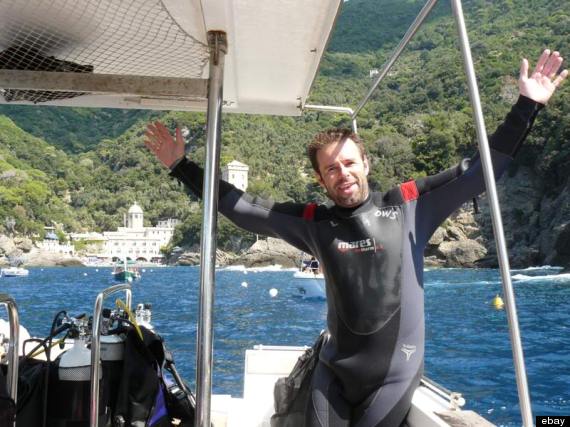 Ian has 'bounced back' from darker times
What would be on your list of 100 things in 100 weeks? Jump to leave your answer in the comments below
Usher visited Mount Everest, learnt French and even met Richard Branson. He worked as an extra in a Hollywood film and visited the Grand Canyon.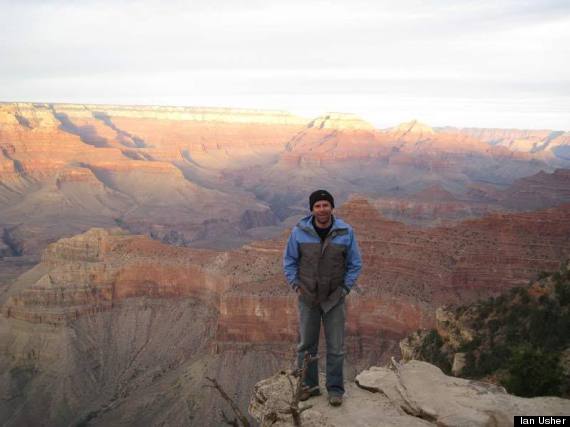 Visiting the Grand Canyon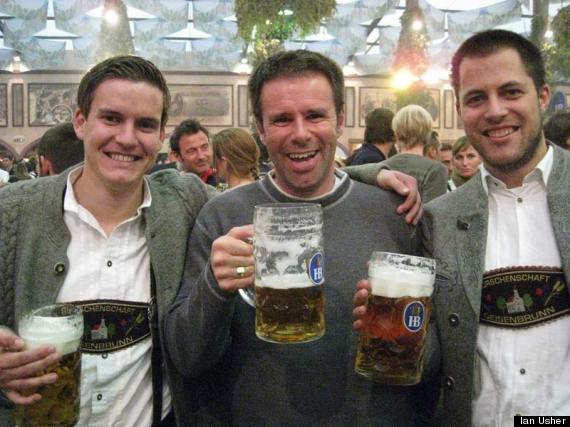 Making friends at Oktoberfest
Blogging about his experiences to an eager audience back at home, as well as those who also felt "blindsided by life's surprises", he has now turned his adventures in to a book: "A Life Sold: What Ever Happened To The Guy Who Sold His Life On eBay?"
"Many of us have found connection and inspiration through the adventures and travels of Ian," writes one reader underneath his book on Amazon.
Even though the adventure is over, Usher is not keen to get back to the daily grind. Although he admits buying the island, close to popular tourist archipelagos is "a little random", he said "I really didn't want to live somewhere where I'd have to work to be able to afford to live – at least for a year or two."
Usher also has a new love in his life, after meeting a Canadian woman whilst riding on a dog-sled wagon in the wilderness.
Now, almost four years later, Hollywood has come calling and Disney has snapped up the rights to his incredible story.