SEE ALSO:
Pippa Middleton could be quizzed by police after she was pictured in a car with a group of friends, one of whom pointed a 'gun' at paparazzi.
The incident occurred in Paris this weekend, just weeks after France was rocked by a series of gun massacres.
The shocking picture, published exclusively in The Sun, appears to show the barrel of what looks to be a semi-automatic gun.
It is not yet known if the weapon is real or a toy, but last night the Paris Judicial Police were said to be poised to investigate. Pippa was in the French capital attending a fancy dress party with friends.
Scroll down for more copy and further images of Pippa Middleton Pippa and an unidentified male friend in Paris this weekend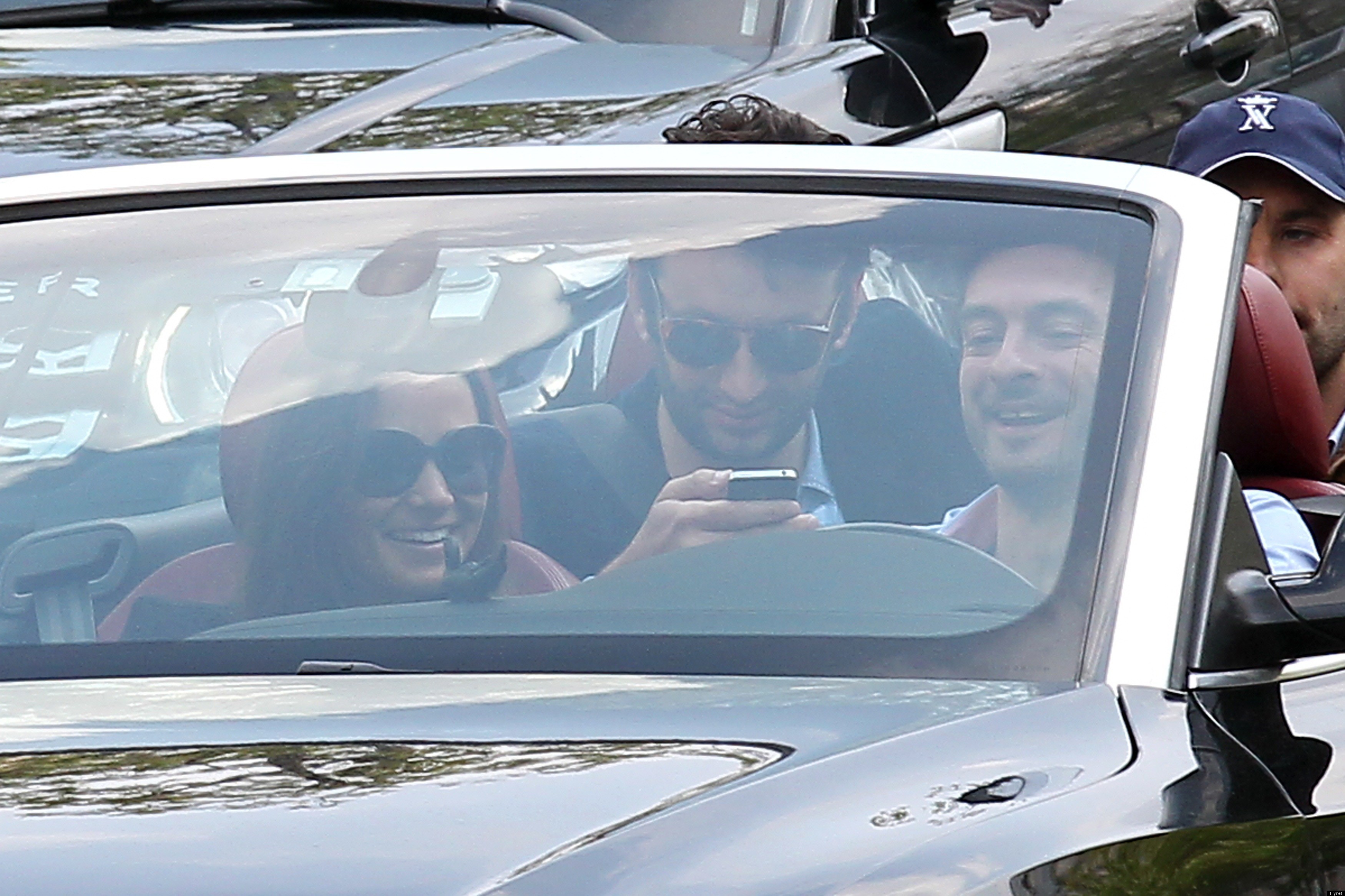 The group of friends are seen larking about, apparently after attending a fancy dress party
A source told the newspaper: "If the evidence points to her involvement, she will be prosecuted. Anybody involved in the illegal use of a handgun in public is liable to arrest and interrogation."
Even if the gun is found to be a fake, Pippa, 27, could still face a maximum jail sentence of two years.
After Pippa Middleton's Gun Drama, Here Are Five Other Royal Media Gaffes
The source added: "Certainly if you were in a car and knew somebody was using a gun to warn people off you'd be liable to arrest."
The photographer who took the shot is said to be considering whether to make a formal police complaint.
Last month a gunman on a motorbike opened fire outside a Jewish school in Toulouse, France, killing three children and a rabbi. Two soldiers were also killed and one was wounded in a further attack at a military base in Montauban.