Is Lady Gaga engaged? After the pop starlet was pictured on photographer Terry Richardson's website wearing a suspicious looking ring on her left hand with the caption "Gaga showing off her new engagement ring!", that's what all the fans were asking.
But those sleuths over at gagadaily.com solved the mystery, pointing out she was just wearing tour merchandise.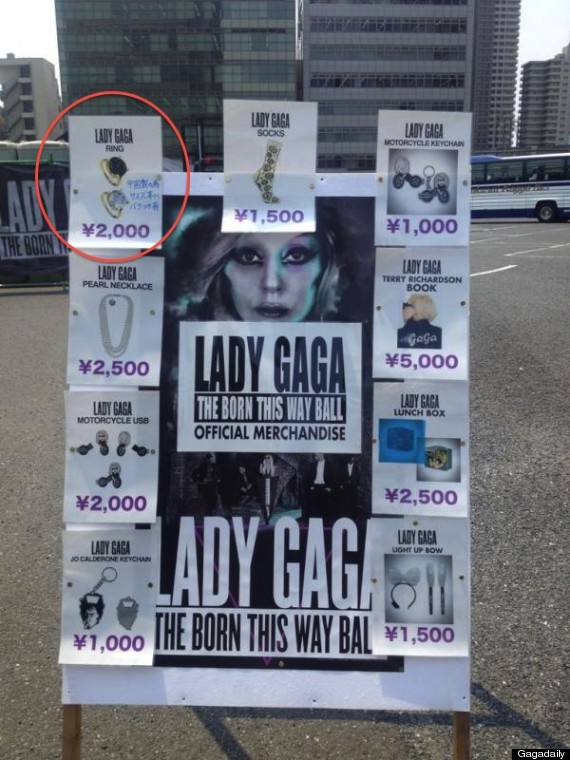 Lady Gaga has spending a lot of time with Richardson recently, nearly baring all in this raunchy snap she posted to her Twitter page on Thursday.
Yes Tokyo! Tonight was the first BTWBall that I didn't puke during show. (yes its that hard) xoxoxxxo Love, gaga+terry twitter.com/ladygaga/statu…

— Lady Gaga (@ladygaga) May 10, 2012