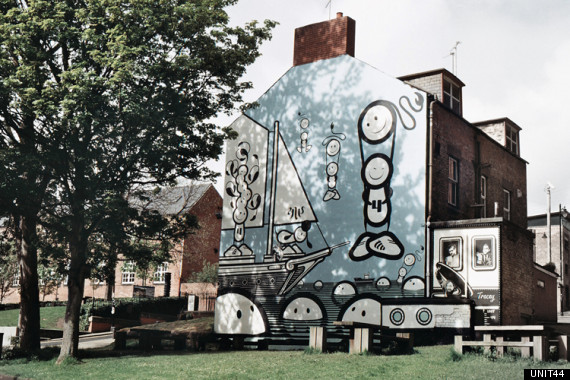 The London Police leave their mark in Newcastle
A wall in Newcastle upon Tyne has been turned over to a group of global street artists who have decorated it with a stunning new mural.
The London Police are an art group from the UK based in Amsterdam who decided ten years ago to start decorating various corners of the Netherlands capital.
Since then they've grown to the point where they now send missionaries around the world and daubed walls in over 35 different countries - before finding themselves coaxed to the Toon this week by the owners of gallery UNIT 44.
The wall is on the side of a pub near the trendy Ouseburn Valley area, a spot just outside the city centre where Newcastle's fabled stag dos and lassies out in their underwear dare not tread.
Chaz of The London Police said: "The lads from UNIT 44 have arranged everything. They are really trying to improve the visual aspect of their city by bringing different amazing artists from all around the world to paint.
"Unfortunately, all the amazing artists were busy so they asked us instead but we did our best to make a big, strong, graphic piece."
The Newcastle-centric artwork includes depictions of local heroes and other nods to the area's strong sense of local pride.
UNIT44 are delighted with the results of the month-long project, describing it as "slick artwork that is tighter than a butler's cuff."
To make your own mind up, take a trip to Newcastle – or alternatively see how it came together in our gallery below.
Newcastle's New Street Art Mural