An audio recording of a couple having extremely noisy sex has gone viral after a fed up neighbour posted it online.
Sleepy Lee Moore was kept awake by the raunchy performance, and exacted his revenge by recording 26 seconds of their moans and groans and posting it on the internet.
He also helpfully left the couple a note instructing them of his actions, in the lobby of their Manchester apartment block.
The note read: "To the people that kept me up all night, having sex. Shut your windows next time! You are now on the internets for all to hear!" It ended with a link to the Soundcloud website.
Moore also posted his deeds on Twitter – and the clip quickly went viral, clocking up more than one million hits and counting.
Moore wrote: "It was so loud!! They were going at it for about an hour. One of my neighbours was yelling out of her window to stop. I just had to put this up to shame them. Hope it works."
The couple, who have not been identified, have apparently kept a low profile after the incident, with no further Tweets from Moore.
Moore told The Sun he was now worried they may seek revenge for his prank.
He said: "He sounds like a pretty big guy from the noise she was making. He probably wouldn't be very happy with me."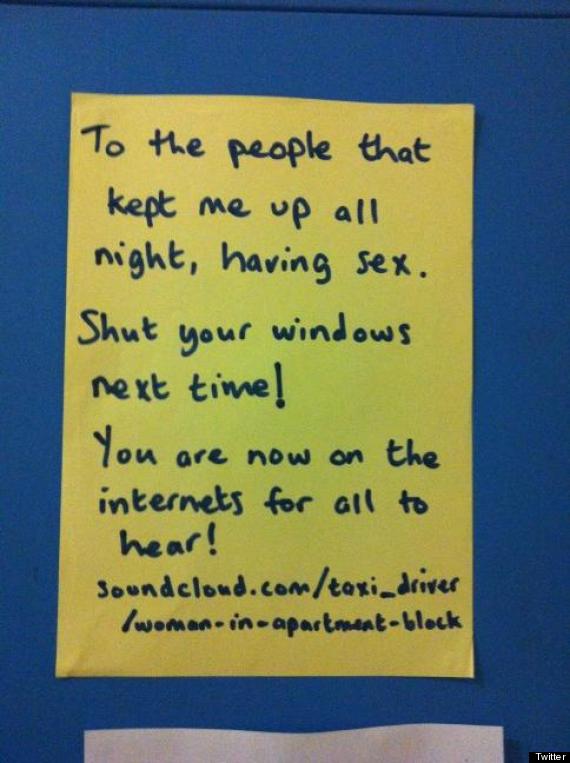 Pictures Of The Day: 21 May 2012