London's Shard is certainly a very tall building – but Japan's Skytree dwarfs it.
It's the newest Tokyo landmark and stands at a staggering 2,080 feet tall, which is more than double the height of the UK capital's latest skyscraper.
Skytree, operated by Tobu Railway Company, took four years to build and at a not-insubstantial cost of £520m.
And it's finally open to the public.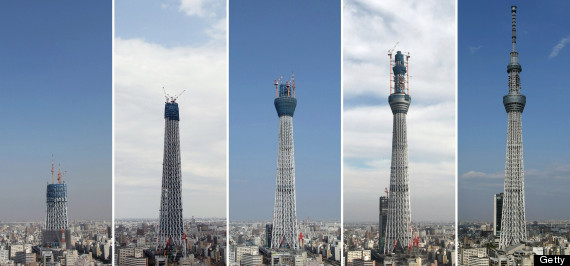 Tall order: Skytree took four years to build and stands at 2,080 feet high
Its main purpose will be to broadcast digital TV and radio - its extreme height needed to beam signals over the increasing number of lofty buildings in the city.
However, it will also serve as a major tourist attraction, housing 300 shops and restaurants, and visitors can take an elevator up to an observation deck at 1,476 feet for unrivalled breath-taking 360-degree views of the city.
The clamour for this trip has been enormous, with tickets sold out for the next two months.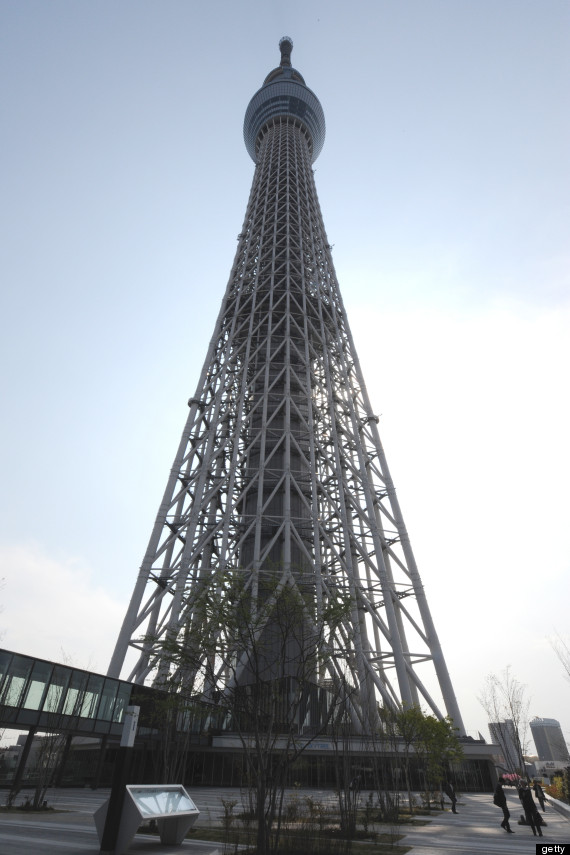 The design of the tower, meanwhile, has already had a big test.
Tobu Railway Company President Yoshizumi Nezu told Reuters: "I'm pleased that we could complete the construction of this tower without having any accidents, or affected by any disaster, even though there was the Great East Japan Earthquake."
The only structure in the world taller than Skytree is the Burj Dubai, which stands at an even more neck-twisting height of 2,717feet.