Members of the Great Britain Beach Volleyball team took to Parliament Square to show some front ahead of the London 2012 Olympic Games.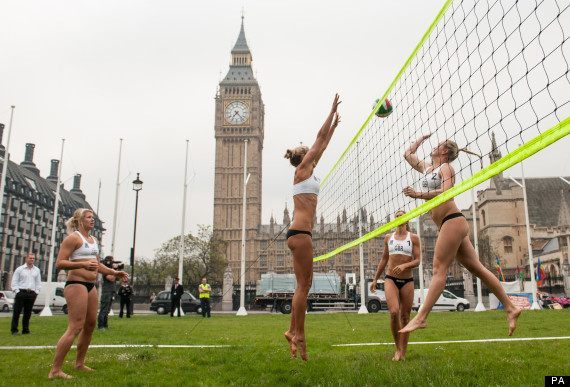 Denise Johns, Lucy Bolton, Shauna Mullin and Zara Dampney were in Westminster as part of a publicity event to launch Transport for London's Temporary Road Changes planning tool.
The quartet waved at motorists, which would suggest the planning tool may be distraction...