A teenager who became an internet sensation after posting a video of herself covering her severe acne with make-up says she was overwhelmed by the kindness extended towards her by those who watched it.
Cassandra Bankson endured years of bullying over the acne which coats her face, neck, chest and back.
But the 19-year-old bravely decided to make a ten minute video, which she posted on YouTube, revealing how she is able to completely cover her spots using special make-up techniques.
Cassandra, of Danville, California, has seen her video viewed a colossal 7.5 million times, as self-conscious subscribers eagerly tune in to learn her secrets.
Scroll down for more pictures of Cassandra and to watch her video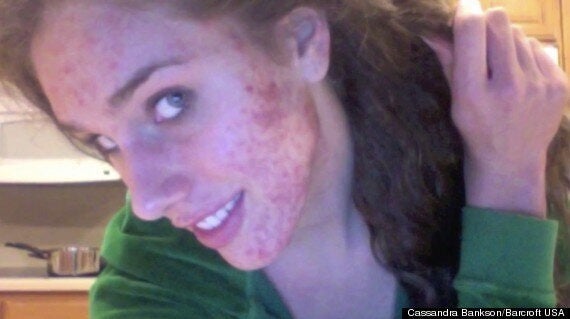 Brave: Cassandra admits she wept before filming the video
The teenager opened the clip by confessing: "This is the most nerve-wracking thing I could do because it's my biggest insecurity.
"I am going to show you guys what I look like without makeup. It's awful."
Pointing to a made-up picture of her face, she adds: "Then I'm going to show you how I apply my foundation so that I can look like this."
She then talks viewers through several stages of applying makeup - masking all her blemishes.
Now Cassandra has revealed how the experiment helped her come out of her shell and even begin a modelling career.
She told Barcroft Media: "I cried before I filmed the video and didn't post it until four months after because I was so nervous about what people would think.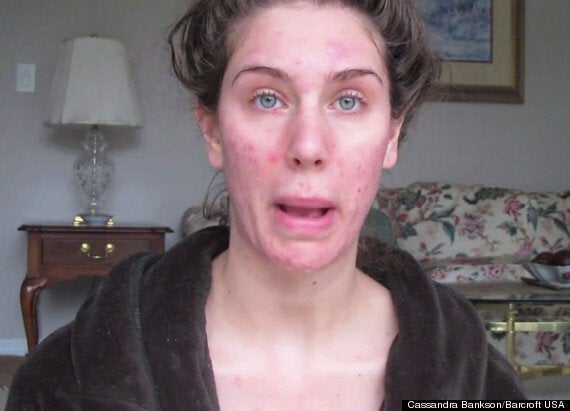 Big-hearted: Cassandra posted the video in the hope it may help other acne sufferers
"My boyfriend told me: 'You've always wanted to help people. This is how you can do it; it's your duty'."
Once the video was posted, it took Cassandra another five months to check the comments.
"I thought the comments would be just as cruel as they were in school," she said.
"I thought for one girl or one guy it would be worth it but I didn't want to see the negativity. But I came back and I was overwhelmed by positivity."
Most loved her bravery. One user on her channel said: "You do realise that even without a smidgeon of makeup on, you're still beautiful, right?"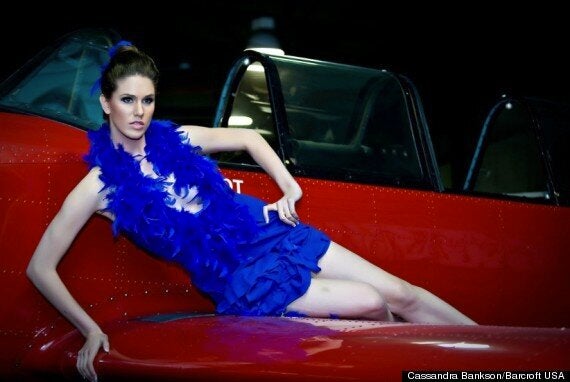 Picture perfect: After her make-up routine is complete you'd never know Cassandra had suffered as much as a pimple
Cassandra's video begins with the teenager applying anti-shine for her oily skin, before moving on to primer and foundation.
Next she uses a concealer followed by two types of makeup powder applied with a brush.
For the finishing touches she uses a highlighter, micro-finish fine powder and a spray.
Throughout the 10-minute routine she tips viewers on where to apply each type of makeup, concentrating on different areas of the face like the t-zone.
The end result sees Cassandra looking picture-perfect.
Now modelling, she says she used to refuse to leave her house because of her shame at having so much acne.
She even skipped classes at school to avoid bullying from other students.
But she saved her own blushes by learning her simple foundation techniques, which she shares to help others with spot problems.
"I wasn't talking to friends and family," she said. "I would do homework, play with my cats, and essentially learn how to put on makeup."
Cassandra added: "Makeup is a way for women to feel confident until they overcome whatever insecurities they have, so they can be beautiful with or without."