The National Portrait Gallery in London has acquired a portrait painting of what was almost certainly Britain's first famous male transvestite.
Yes, long, long before Grayson Perry, Eddie Izzard and, er, Alex Reid - way back in 1792 in fact - Chevalier d'Eon, an eighteenth-century diplomat who lived in London from 1762-1777 as a man and from 1785-1810 as a woman, was immortalised in paint.
The painting was spotted by London dealer Philip Mould at a sale outside New York last year where it being peddled as a portrait of unknown - and it must be said, slightly butch-looking - woman.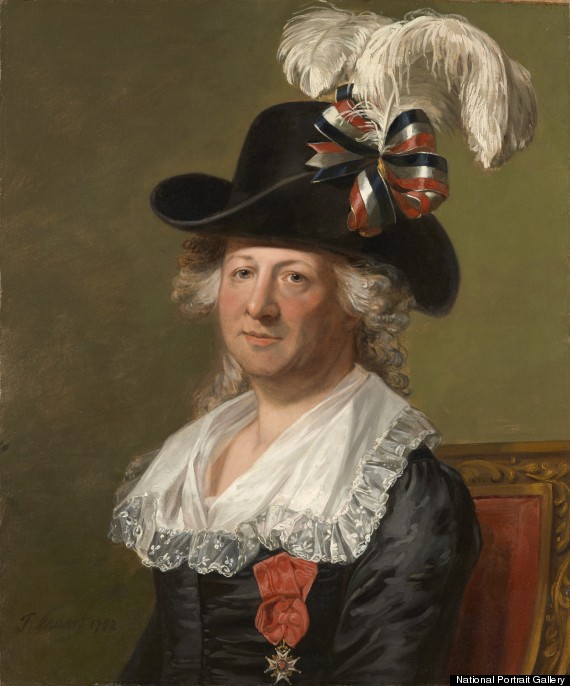 Chevalier d'Eon now hangs in the National Portrait Gallery
Now on display for the first time, the work by Thomas Stewart shows d'Eon wearing the regalia of a supporter of the French Revolution at a time when he was trying to court the new Revolutionary government with the promise of leading an army of women soldiers against their enemies.
It would take until the late twentieth century before another transvestite or transsexual was as accepted and widely adored at d'Eon who was a celebrity of his time, despite living through a period when men who were caught wearing women's clothing were severely persecuted.
Dr Lucy Peltz, Curator of Eighteenth Century Portraits, National Portrait Gallery, London, said: "The Chevalier d'Eon was a figure of international fame and notoriety in the eighteenth century, for his military, diplomatic and social exploits.
"But it is his courage in following his gender orientation in the face of the severest penalties that make this portrait one of the most inspiring and fascinating images."